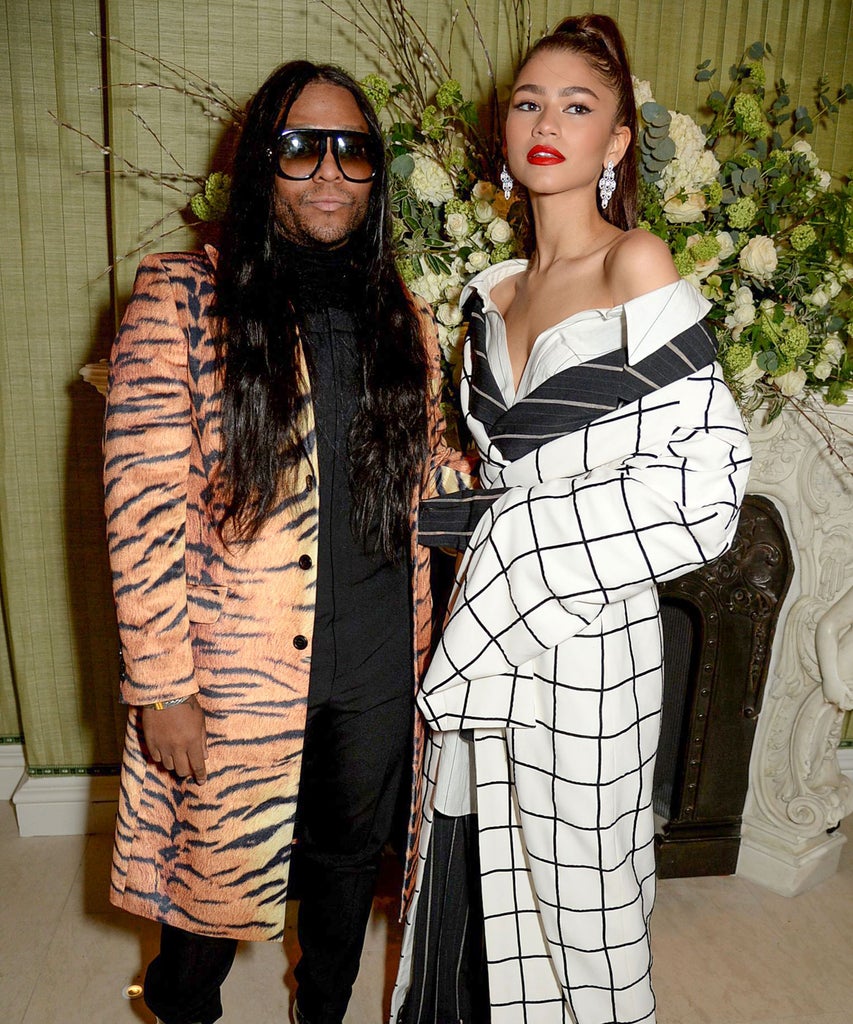 Earlier this week, Law Roach — one of Hollywood's most powerful stylists —  shocked the fashion industry by announcing his retirement from the celebrity styling world. In a lengthy Instagram post shared on Tuesday, he thanked supporters of his career and claimed his "cup is empty…" He added, "If this business was just about the clothes I would do it for the rest of my life but unfortunately it's not! The politics, the lies and [the] false narratives finally got me! You win … I'm out." A mere 36 hours after his announcement, Roach told Vogue: "I'm not saying I'm retiring from fashion. I love fashion. I love the business and I love being creative. What I'm retiring from is the celebrity styling part of it: The being in service and at [the] service of other people. That's what I'm retiring from, yeah."
The news has triggered not only mass speculation as to what pushed the famous fashion personality to make such a decision (including the viral video of Law seemingly refusing to be sat anywhere but the front row at a Louis Vuitton show), but also a vital public discourse on the legacy he would leave behind if the move away from styling was permanent. 
You can't mention Law Roach's work without also thinking of his most spectacular creation: Zendaya. While working at Deliciously Vintage, the boutique store he owned 12 years ago, a customer told him that a then 14-year-old Zendaya needed something to wear to Justin Bieber's 'Never Say Never' premiere. He obliged, and the pair have become a match for the history books. The fashion powerhouse shuttered his store and promptly moved to LA to be her stylist full-time. And wherever Zendaya is, Law Roach is never too far behind.
Most of Gen Z grew up with Zendaya on their screens, trailing her life and career from her Disney Channel days as she played Rocky Blue in the hit dance show Shake It Up, and then again as a spy in 'KC Undercover.' We witnessed her contract come to an end and wondered what would become of her; would the actress survive the famed 'Disney curse, or would she be left without opportunity despite her talents? It seemed that only time would tell. So, we waited. And what ensued can only be described as one of the most successful career transitions a "child star" has ever seen — and, at first, her visibility had nothing to do with her acting: it was her fashion. 
In an episode of Issa Rae's 'A Sip' interview series back in 2021, the multi-hyphenate opened up about what it had been like trying to break out of the Disney box she'd been placed in and what it took to get people to take her seriously. "What helped me create an avenue and lane of my own outside of Disney Channel was fashion," Zendaya states clearly. "Me and Law [Roach] would show up at stuff I had no business being at just so I could get the look." 
It's clear that Law Roach —  the "Image Architect," designer, model and one of the most influential stylists in the industry —  is to thank for all of this innovation and elevation.
And Zendaya, through Roach's influence and magic touch, has continued to elevate in the style stakes. The star has become an expected name on the Best Dressed lists after every carpet; from the stunning jade green Vera Wang gown at the 2019 Emmys to her iconic  Joan of Arc tribute at Versace at the 2018 MET Gala, time and again the actress has left audiences with no choice but to take note. Zendaya rightly acknowledged the stylist at the CFDA fashion awards in 2021 upon winning the Fashion Icon Award (making her the youngest-ever recipient at just 25). With each press run, we are introduced to the new version of Zendaya that Law Roach has created, a new focused character to admire.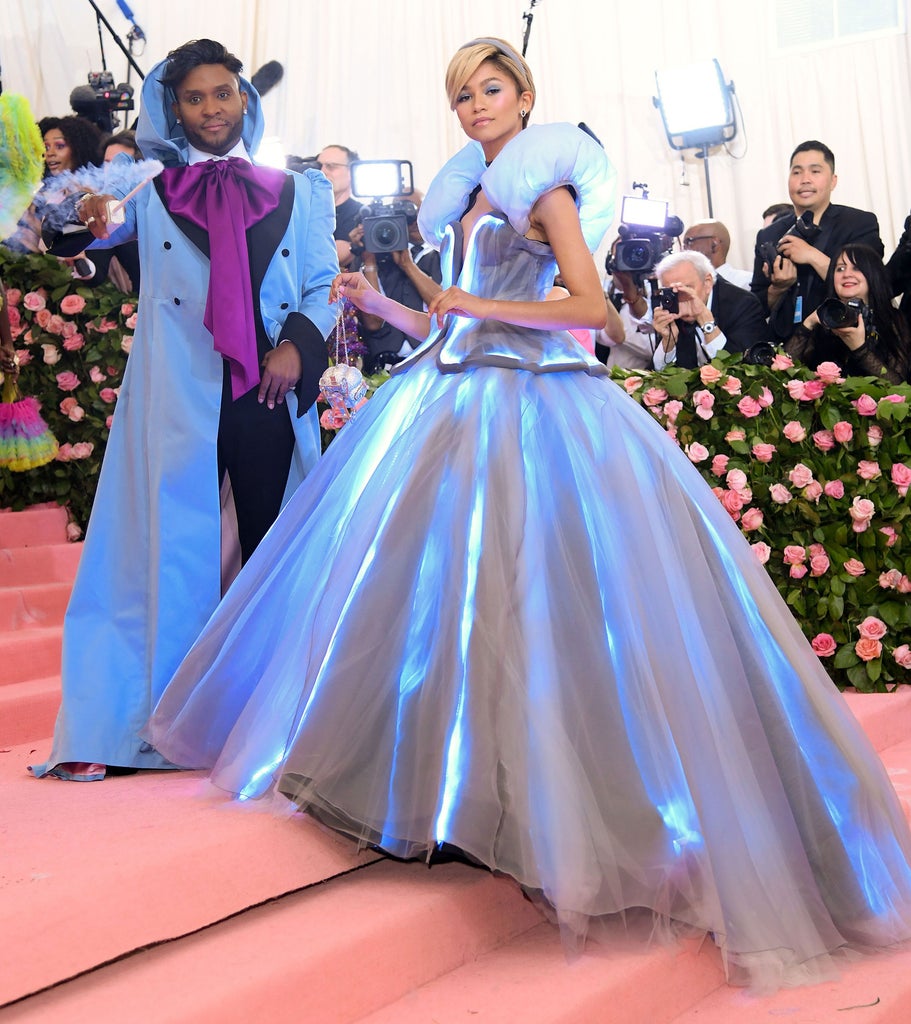 Beyond his long-serving creative partnership with Zendaya, Roach's roster has expanded dramatically over the past few years, with the likes of Anya Taylor-Joy, Kerry Washington, Priyanka Chopra-Jones, Celine Dion, and Ariana Grande all counting themselves among his "fashion girls." He has done everything from star as a judge on America's Next Top Model and Legendary to assisting Zendaya in designing her Fall 2019 Zendaya x Tommy Hilfiger collaboration. He has graced the runway as a model in his own right, walking most recently at the Hugo Boss Fall/Winter 2023 show, and despite announcing his retirement from styling, the talent and success of Law Roach remain absolutely undeniable. 
For most creatives, success dwindles and relevancy dies. Yet Law Roach has never gotten that memo. Law is who those on the cusp of stardom go to when needed to be taken seriously. A lot of outlets snidely mention that his "Image Architect" moniker is "self-proclaimed," but why shouldn't it be? This is the man who took Celine Dion, who had been stuck in a style rut, and relaunched her cultural relevancy.  He did it with just a Vetements Titanic sweatshirt. He did the same with Tiffany Haddish (who he famously no longer works with), turning the comedian into a red-carpet staple in dresses matching the cultural clout she had been accumulating. Ariana Grande's comeback with Thank U, Next was styled by him, and he was also responsible for the iconic grey Giambattista Valli gown that the singer wore for the 2020 Grammy. 
Even better is the relationships that he has fostered with designers, his archival pull power further cementing him as one of the industry titans. He has admitted that "vintage has always been (his) addiction" and we say thank God for that.  When Bella Hadid needed a showstopper for a Gala she was attending, she got in contact with Law, pulling a 63-year-old Dior dress designed by none other than Yves Saint Laurent himself. Paired with long dramatic gloves and elegant Chopard jewellery, the look remains one of the best from the supermodel's catalogue.
This is what Law Roach does. He creates story moments for his clients, bringing their image back to life with flair and panache. It's why so much of the culture was in an uproar when his announcement was made; we know we have never seen a touch quite like Law's and we fear that we never will.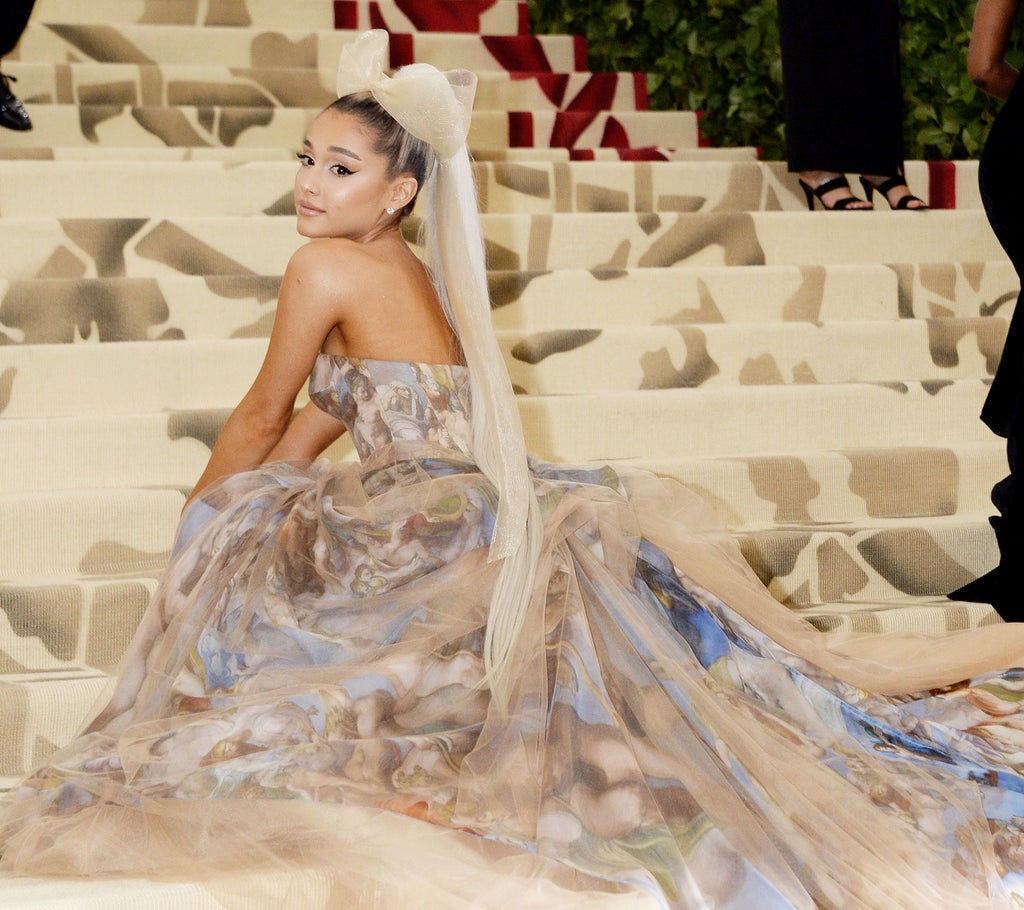 Despite his accolades, Roach says he has had to battle with the racism that is entrenched in the fashion industry, working harder than his white peers, to even get the recognition he is getting now.
 In 2020, he opened up about what it was like to have to deal with underlying racism marking his time as a stylist:  "No, I have never had anyone call me [the N-word] or slam the door in my face, but I have walked into rooms where the conversation changed and the energy changed, and I will deal with that my whole life. I've also had situations where I was introduced as the assistant."
Law Roach has fought for his rightful place in the industry one stunning red carpet look at a time. Roach refusing to be sat anywhere but the front row at the recent Louis Vuitton fashion show isn't ego; it's his right as the Law Roach.
Now, Roach has decided not to stand for disrespect, or the systemic disadvantages in the industry, and instead put his own interests first. As he told Vogue: "… I've done everything I wanted to do in this career. I've received all the awards, the accolades, I've changed people's lives…And I just feel like, I've had enough, you know? So that Instagram post wasn't a PR stunt. It was really me giving myself the grace to say: It's okay. You can do something else."
But it's hard not to feel like this is a loss for the fashion world.
One of my very first fashion memories is of seeing Zendaya in a silk, off-the-shoulder gown with waist-skimming dreadlocks cascading down her back at the 2015 Oscars. I didn't have the vocabulary to eloquently express what that moment meant to me, only understanding that I wanted to know who was responsible. That's how I found out who Law Roach was. He changed my perception of who got to be glamorous,  who got to look chic or be experimental. His work with Black talent in particular has shifted the way that Black bodies have been perceived in the mainstream. It's been a long-held fantasy of mine to imagine being invited to a red carpet simply to have him dress me because I know like the Black women before me, I would have been safe in his vision.
Law Roach isn't just responsible for revolutionising the fashion industry; he is the fashion industry. And whatever he chooses to do next, it has been a pleasure to watch his work illuminate our culture.
Like what you see? How about some more R29 goodness, right here?
What My Nails Mean To Me: Chaun Legend
Fashion Sustainability In Black Culture