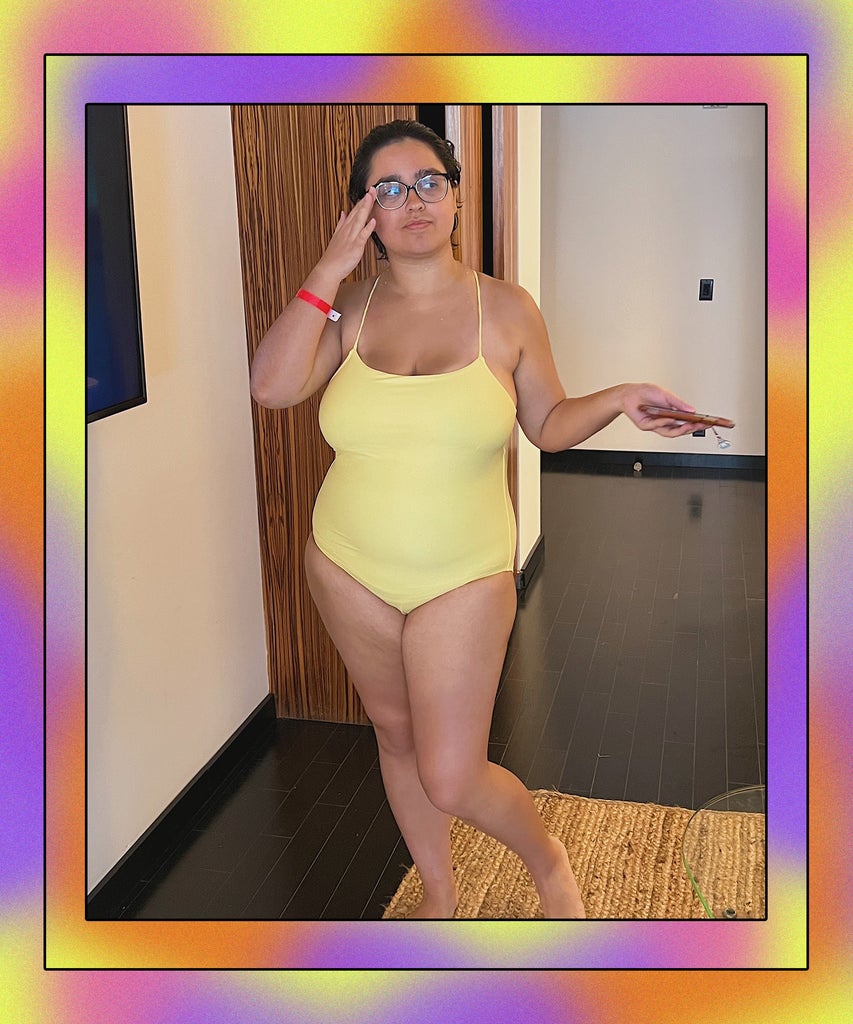 If you're anything like us, you may have finally gotten around to pulling out your bikinis for the warm-weather season just to discover that your swim drawer could use a refresh. While there is no shortage of swim labels to pick from, it can be daunting to find a style that is the perfect mix of fashion-forward, comfortable, and affordable. With that in mind, we did the work of testing out the most popular swimsuit brands on the internet for you.
Ahead, seven swimsuit brands that made the cut, according to Refinery29 editors. Bonus: All the styles are under $150.
At Refinery29, we're here to help you navigate this overwhelming world of stuff. All of our market picks are independently selected and curated by the editorial team. If you buy something we link to on our site, Refinery29 may earn commission.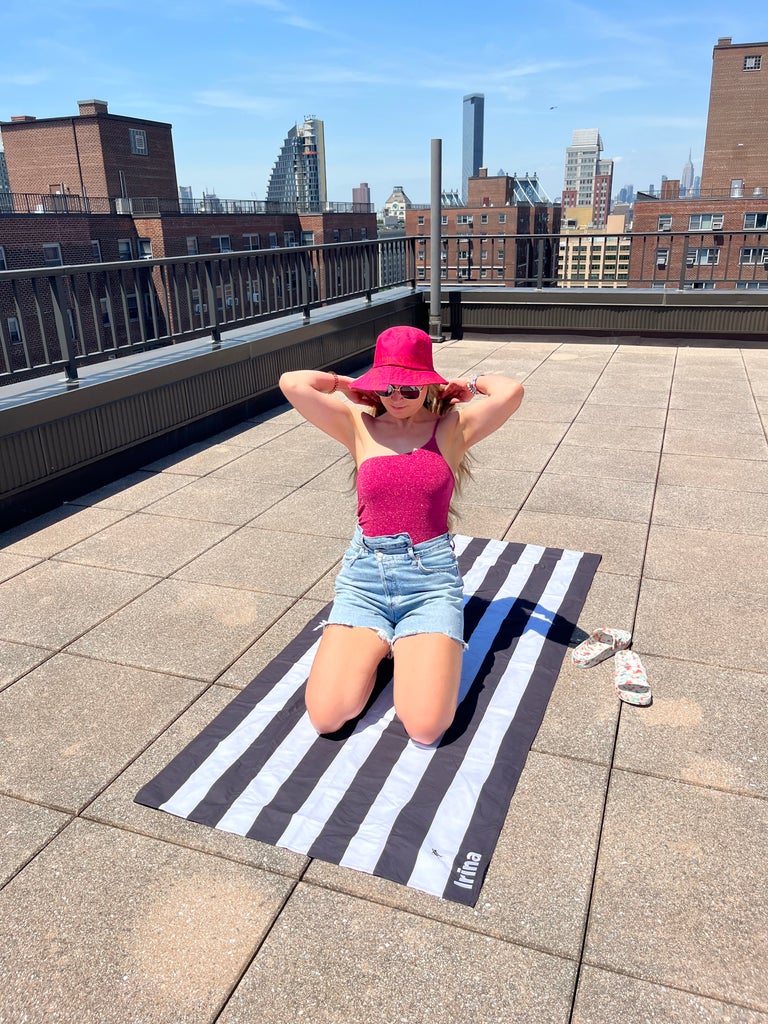 "I never knew I would be interested in a holiday equivalent of swimwear, and yet I found myself reaching for Good American's Sparkle collection, which looks like something I would want to wear on Christmas if I were to spend it in the Caribbean.
While the one-shoulder one-piece and the bandeau bikini both look like they are made from tinsel, the fabric on the inside is smooth to the touch and the styles are more wearable than they look online; on the body, the suits were less holiday festive and more Studio 54-meets-Palm Springs pool party, which is not not how I want to dress this summer.
Both of the suits fit me perfectly — I go between U.S. size 4 and 6 which converted to size 2 in Good American, which has its own sizing — and were supportive enough in the chest area without being constricting. While the styles stood out at my local pool thanks to the shiny texture and bright pink and green colors, I loved most that they could double as eye-catching tops this summer. That said, the one-shoulder style is not one you want to skimp on sunscreen for." — Irina Grechko, Fashion Director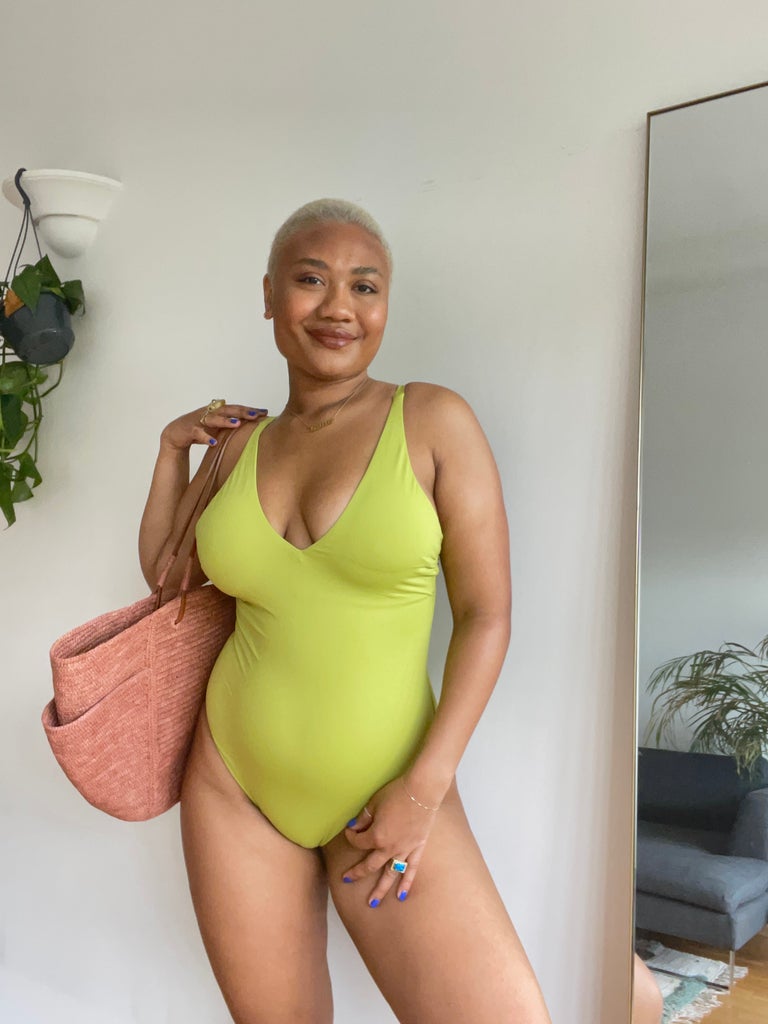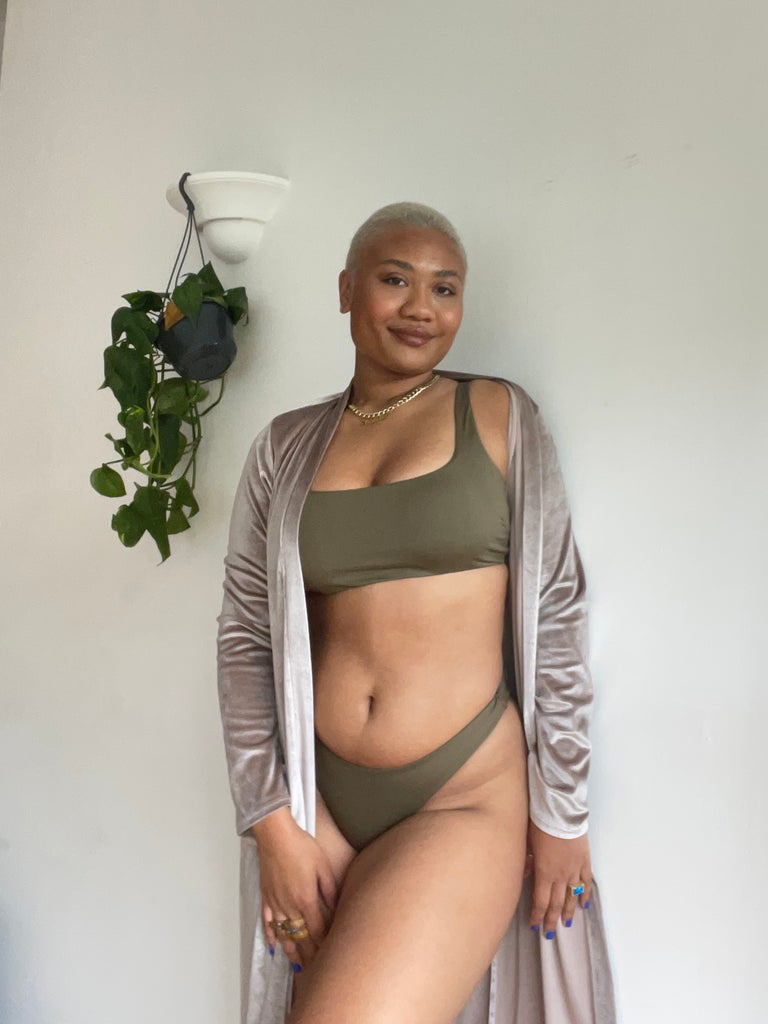 "I'm a fan of Everlane's basics for their quality and timelessness, so while I already expected to love their swimsuits, I was pleasantly surprised with how well they fit me.
Both the bikini and one-piece felt really comfortable and supportive — something that I struggle with when shopping for swimsuits as I have E cups and a big butt. The deep V on the one-piece was a highlight for me, as the top provided enough support while also giving my boobs a nice push. Extra points for the adjustable straps on both and the wide range of colors to choose from.
Can you tell I'm really into green this season?" — Ebony-Renee Baker, U.K. Fashion Editor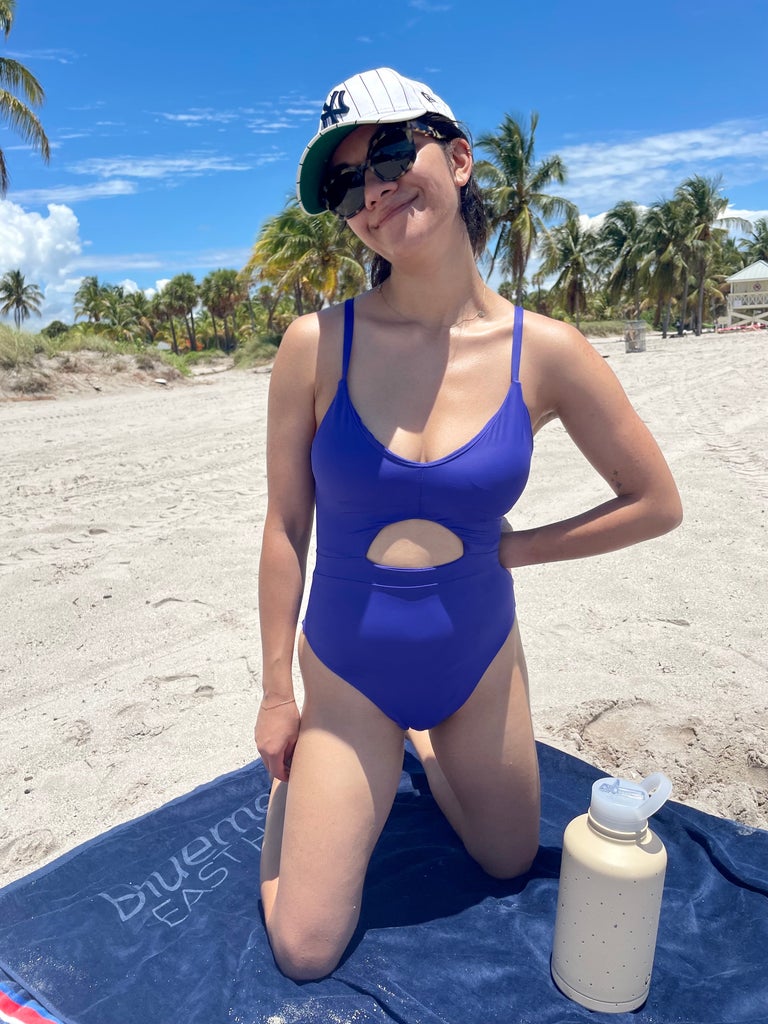 "I've always loved one-pieces. In addition to being easier to splash around in (I've had my fair share of beachy wardrobe malfunctions), they're also comfortable.
Andie's Samoa suit has quickly skyrocketed to top-drawer status, and I'll tell you why: For starters, the royal blue Lapis hue is beautiful IRL. I love how it gives a pop of color without being super loud. Then, there's the fabric: The recycled nylon blend is buttery soft to the touch and feels as luxurious as my more-expensive designer swimwear. Lastly, the straps are adjustable, which is always a win for longer-torsoed folx like me.
My last tidbit of knowledge after wearing this during a Memorial Day Weekend beach trip in Miami: Don't forget to apply sunscreen to the cutout area — you'll thank me later." — Karina Hoshikawa, Beauty & Wellness Market Writer
"I've been a fan of anything and everything Girlfriend Collective for a long time now, but this is the first time I've tried its swimwear line. My first impression was how beautiful and vibrant the color was.
The material is on the thinner side, so it won't compress you, but it was also very supportive, which is my eternal struggle as a 38H. Thanks to the brand's classic soft material that's made from recycled water bottles, I felt really comfortable — and also I looked good, which is big for someone like me who took a while to accept my body as it was." — Mercedes Viera, Associate Deals Writer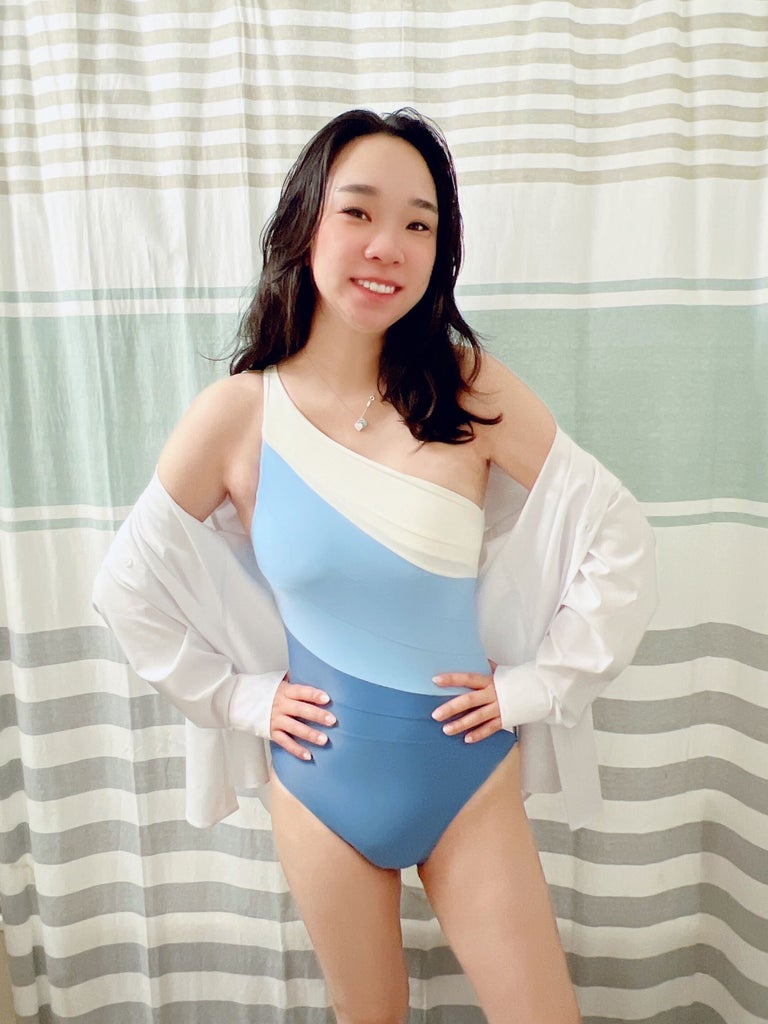 "Since I often rely on bikinis with ample cup support — I'm a 32C — I wanted to switch it up and try a one-shoulder style. However, I was skeptical about how supportive it would be. I've previously tried one-shoulder tops, and it always comes out to a 50/50 chance that it works or not. This swimsuit worked, but I could only see myself wearing it while lounging by the water, aka not participating in any strenuous aquatic activities.
Since there are no cups or lining, it was a bit see-through in the chest area under certain lights. In addition, it gave off more of an athletic feel than the flirty aesthetic that I thought it would have, but that's a personal preference. Nonetheless, it's a beautifully soft and stylish one-piece to have in your wardrobe. I could imagine myself wearing cutoff shorts or a loose button-up over it when I'm out of the water and grabbing a drink or snacks. The pastel hues match perfectly against the waves for a relaxing, laid-back summer day look." — Vivien Lee, Affiliate Fashion Writer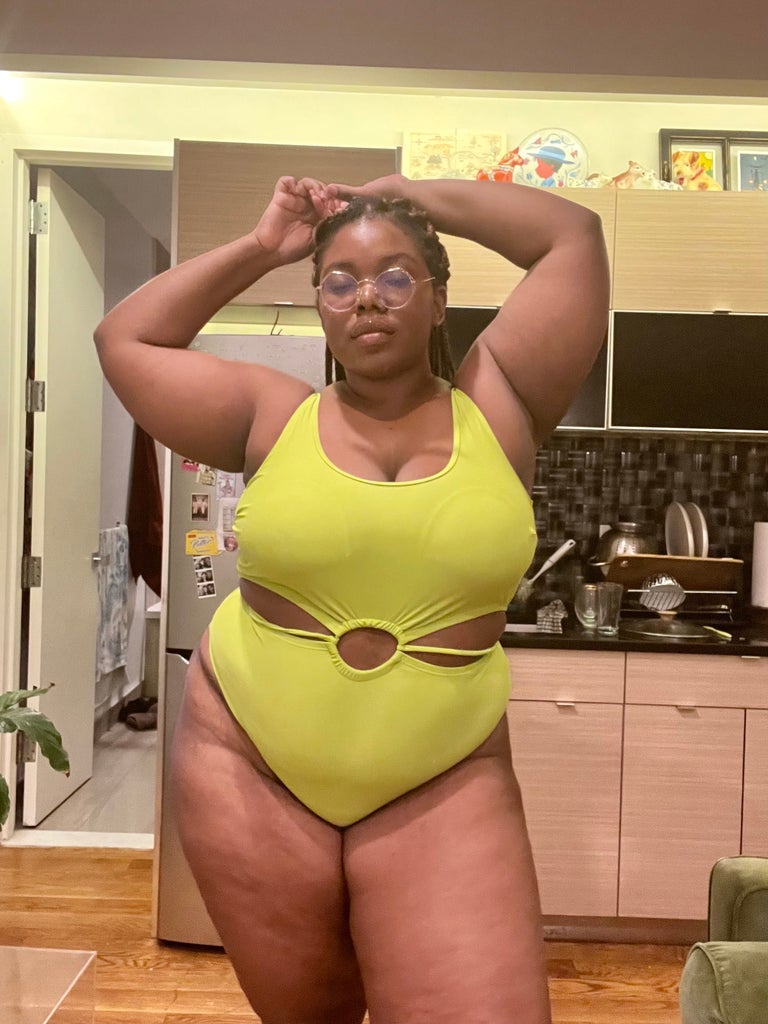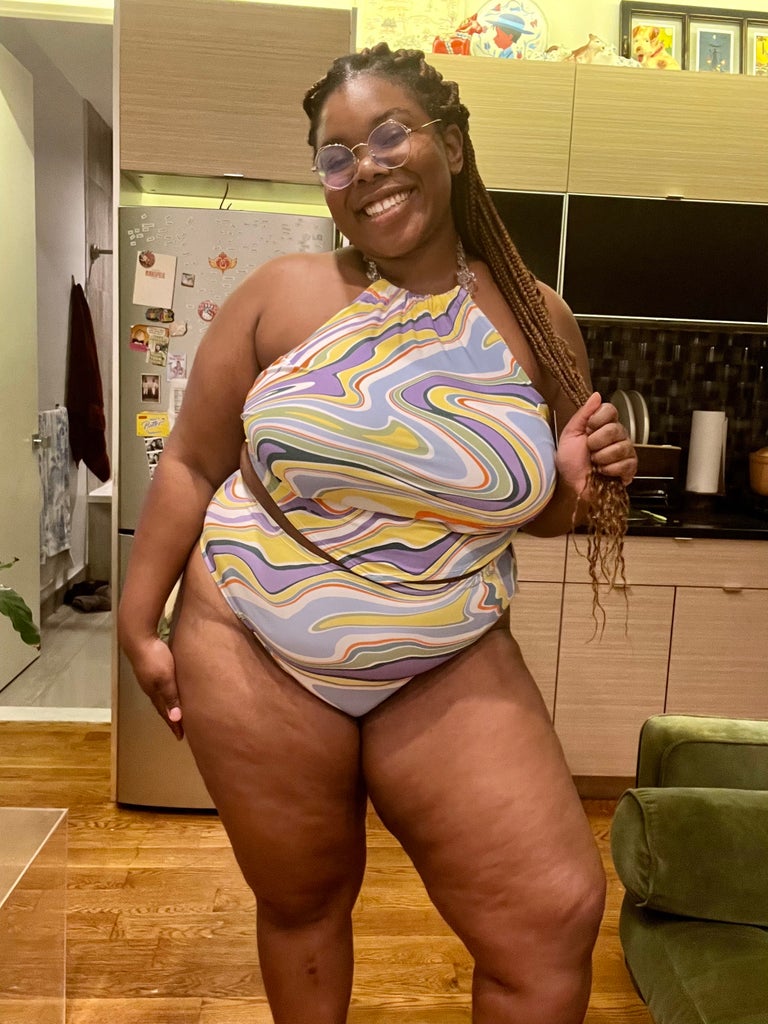 "I tried three styles from Eloquii: a tankini two-piece with high-waisted bottoms and a lime green one-piece (both pictured), as well as a white one-piece with mesh detailing. The swimsuits are definitely strong enough to get the job done considering the affordable price, although I wouldn't say that they are the best swimsuits I've ever tried. All three suits had cups in them, but only the white one-piece had removable cups. As someone who really doesn't need the extra padding, this was a bit frustrating.
Breast cup situation aside, I loved the lime-green color of the cut-out swimsuit, which just screams summer. The tankini two-piece also has a really cool pattern, and I'd wear the halter as a regular summer top. I just wish it was more of a bikini than a tankini and covered up a little less especially in the torso area. I did have to get my roommate to tie the back of the top for me because it was hard to do it on my own. I also had to adjust my breasts occasionally in this one.
My ideal swimsuit is a bikini with a bit of chest support; I'm all about showing my midriff alongside high-cut bottoms. With that said, Eloquii swimsuits are worth checking out. However, I'd implore the brand to make more bikinis and skimpier bathing suit options. I feel like less is more in the blazing summer sun!" — Chichi Offor, Affiliate Associate Writer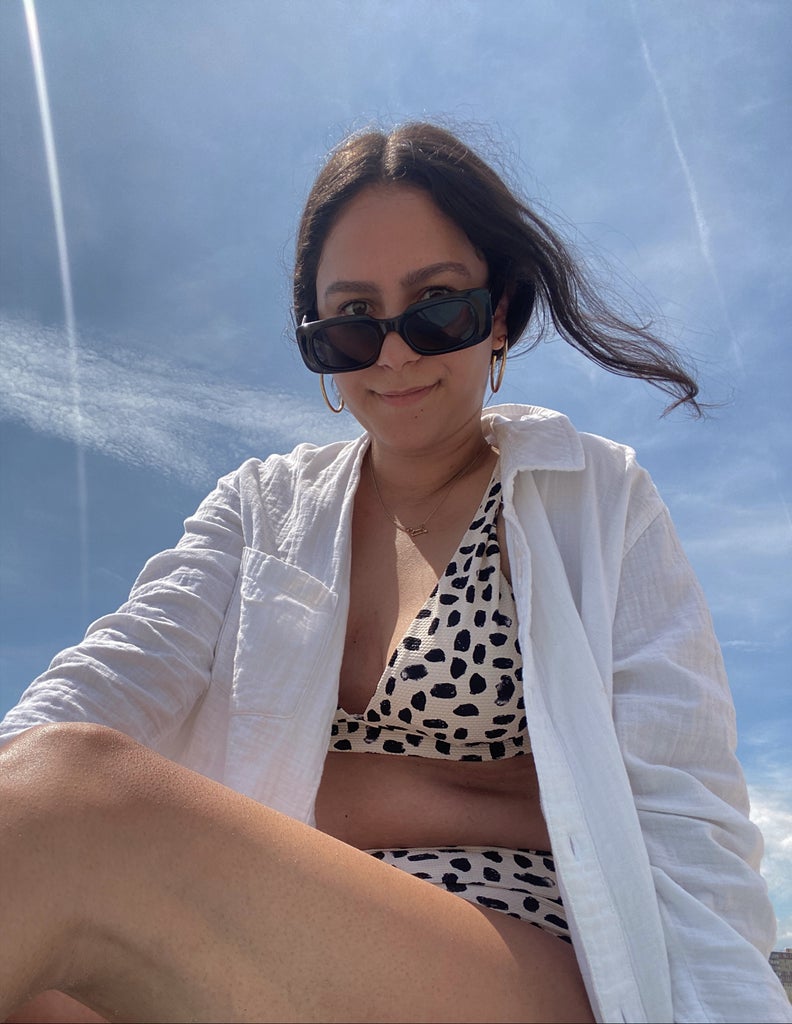 "I've always been a fan of Aerie for its comfy and affordable selection of undies and loungewear, but I had never tried the brand's swimwear. When I find a comfortable and stylish bikini, I tend to wear it for years because venturing out into trying out new styles to show off my body during the summer is always a complicated process. 
I was pleasantly surprised when I tried this Aerie set on. First, the print is my kind of colorful, merging two neutrals in a fun pattern. Then, there is the top's double adjustability: Not only can you can adjust the straps like you would with a bra, but the back can also be tied to your desired fit. Lastly, the high-waisted bottom made me feel better about being in a bikini at the beach (low rise is just not my thing) and made for a stylish look in the sand. 
Overall, this is a set that I know will likely enter my small bikini rotation for years to come." — Frances Solá-Santiago, Fashion Writer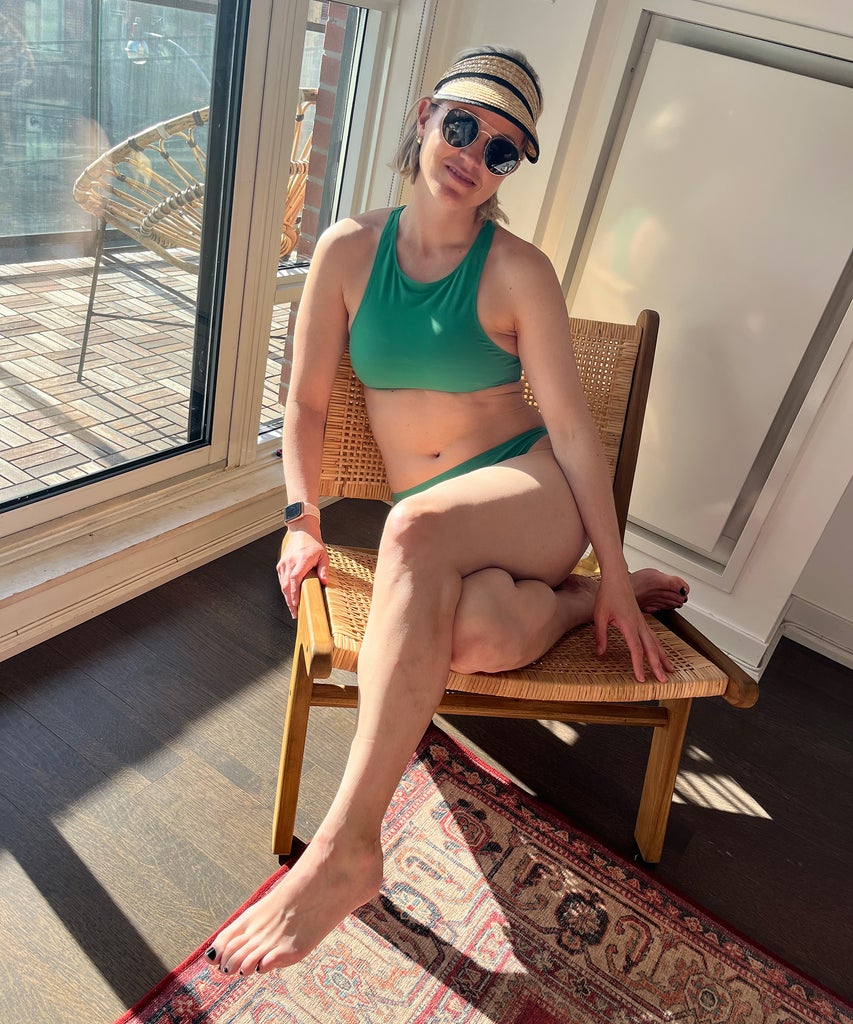 I spend about 75% of my time in sports bras or bralettes (and the other 25% braless), so this summer I was searching for a swimsuit that offers the same comfort and laidback style as my lingerie go-tos.
Aritzia's Tna swimwear line, which hit stores on June 1, a few months after its first Babaton collection debuted in March, launched just in time. What I like about the mix-and-match collection of solid-color suits and bikinis (including this perfect Bottega Green number) is that they are sporty but don't feel like you're about to do laps in your high school pool in gym class.
Unlike traditional halters, Aritzia's version features thinner straps in the back and is lower cut on the side of the bust, so the perfect amount of side boob pokes out. I wanted a little more coverage on my high-leg bottom, so I sized up to a large, which made me feel a bit more comfortable as this is, I repeat, a very high-cut bikini. Also worth noting: The suits are made of recycled nylon and elastane and contain 50+ Ultraviolet Protection Factor.
Now I just need to find a friend in the city with a pool to take it for a test drive — no laps required.  — Carli Whitwell, Director of Editorial Operations
Like what you see? How about some more R29 goodness, right here?
Ireanna Bradshaw Is A String Bikini Expert
Hill House Home Debuts a Dreamy Swimsuit Collectio