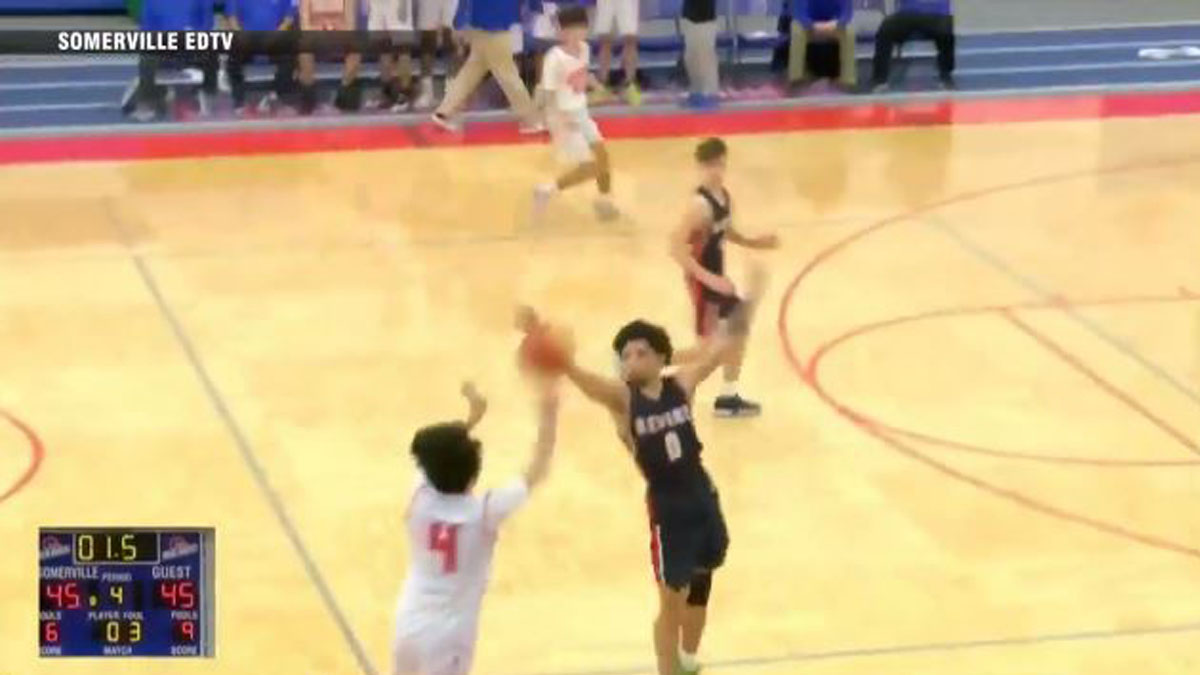 Somerville High School's Franco Difusco drained a half-court game-winner that he will never forget.
The team captain was swarmed by his teammates after hitting the shot to lead his team to victory over Revere.
At a game at the TD Garden against Waltham on Saturday, Difusco said he would remember the moment for the rest of his life.
"I just knew it was going in, I don't know why," Difusco told 7NEWS, adding, "It didn't feel real. I've had a dream about that before … best feeling of my life."
His coach, Mark Antonelli, said the big moment couldn't have happened to a better kid.
"I'm super proud of him, he's had some ups and downs on the court and he's battled through it and this year we've named him captain and a kid like that deserves it," he saod.