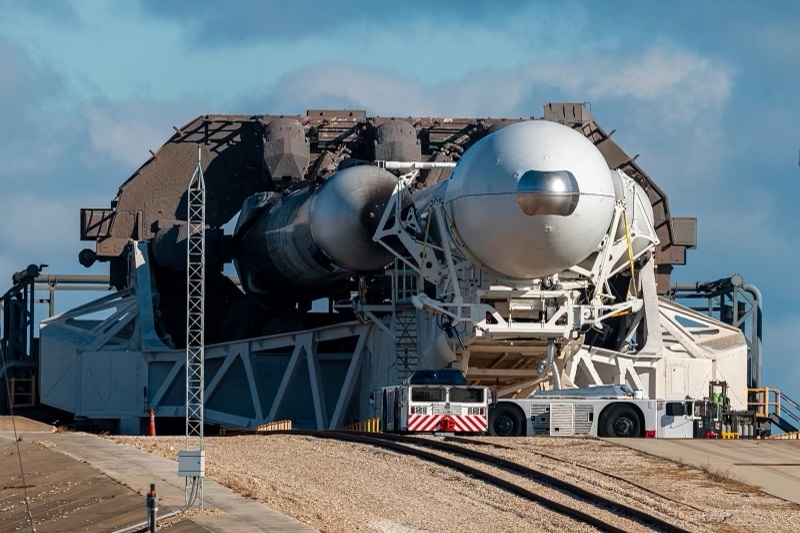 4pm ET Sunday Update: SpaceX delayed the launch of its Falcon Heavy rocket one day until Sunday evening, at 5:56pm ET (22:56 UTC), after preparations for an attempt Saturday fell behind schedule. But now the rocket and local weather in Florida are cooperating for an on-time liftoff of the triple-core booster.
The twilight launch attempt should look spectacular, and you can watch live beginning about 10 minutes before the launch window opens.
Original post: Nearly five years have passed since the massive Falcon Heavy rocket made its successful debut launch in February 2018. Since then, however, SpaceX's heavy lift rocket has flown just three additional times.