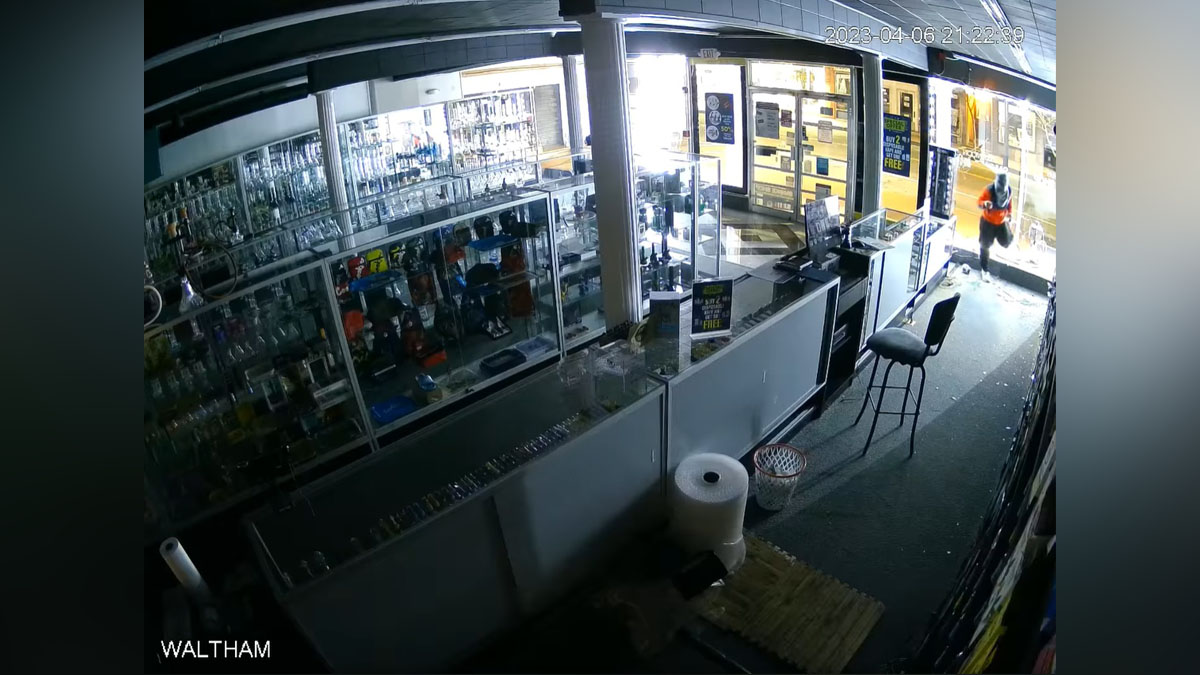 Waltham police asked for the public's help Friday in efforts to identify a man shown in videos connected to a break-in at a smoke shop on Moody Street.
Police said the break-in happened just after midnight on Friday morning at the Blue Moon Smoke Shop. 
A suspect, police said, entered the store after smashing a large glass window. The person then took over $300 worth of merchandise, according to police.
Police shared video of the incident, showing a person initially kicking the window and breaking it.
Police asked anyone with information to call them at 781-314-3600 or using their anonymous tip line.