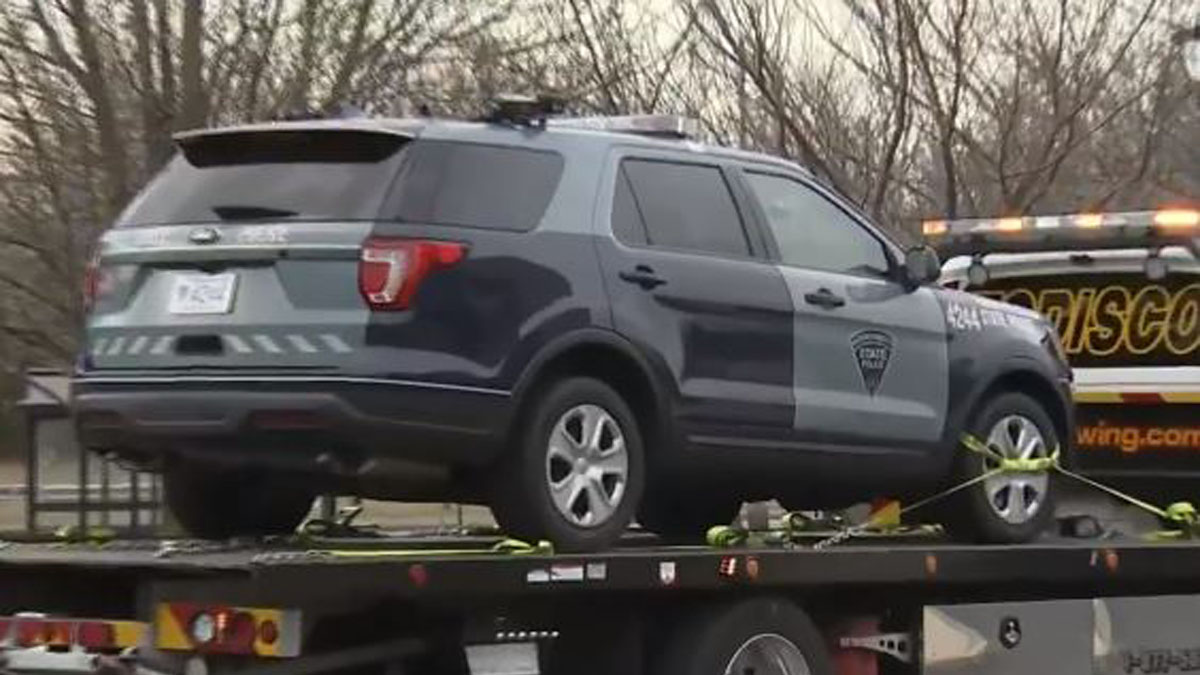 Two teenagers have been arrested in connection with allegations that they stole a patrol rifle, a high-capacity magazine and ammunition from a Massachusetts State Police cruiser last week, the Middlesex District Attorney's Office announced on Monday.
Officials said the incident happened overnight last Thursday when officials said two people allegedly entered the parking garage of an apartment complex in Malden before breaking into a marked cruiser and taking the rifle, magazine and ammunition.
The DA's office said investigators later found the stolen items in a Malden home connected to the 15-year-old.
A 14-year-old and 15-year-old are facing charges including conspiracy to commit a crime, according to the DA's office.
The two teens are scheduled to be arraigned on Tuesday in Cambridge Juvenile Court.  
The cruiser itself was towed away on last Thursday morning, with video from the scene showing the lock next to the door handle popped off.
Detectives were seen interviewing residents throughout the day Thursday as investigators also reviewed surveillance video from area cameras.