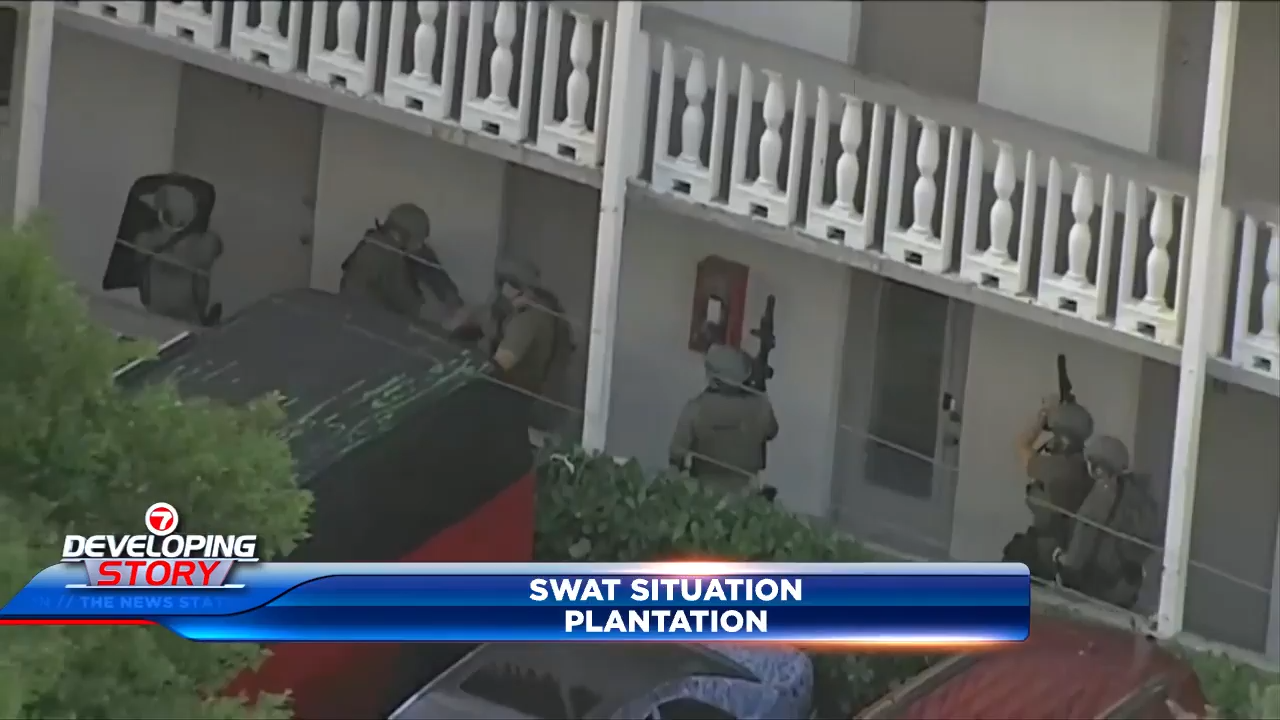 A total of seven people were escorted out of a unit at the Spectra at Plantation apartments following a SWAT standoff, Thursday morning.
Three women and four men were detained after officers used a crowbar to gain entry inside an apartment located in the 4300 block of Northwest 10th Court.
The Plantation Police Department has yet to disclose the reason behind the standoff, but officers are now gathering information at the scene since the incident has ended.
Some of the individuals who were initially detained have since been released.
Please check back on WSVN.com and 7News for more details on this developing story.