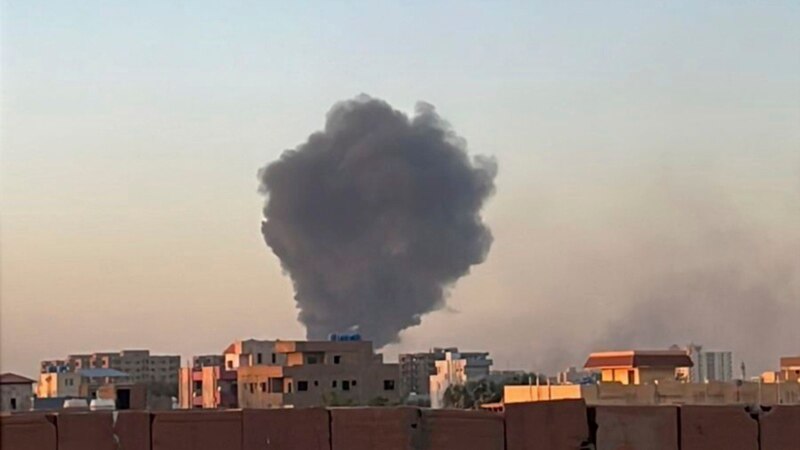 The Sudanese army said Saturday it was coordinating efforts to evacuate diplomats from the United States, Britain, China and France out of the country on military airplanes, as fighting persisted in the capital, including at its main airport.
The military said that army chief Gen. Abdel Fattah Burhan had spoken to leaders of various countries requesting safe evacuations of their citizens and diplomats from Sudan. The country has been roiled by bloody fighting for the past week that has killed more than 400 people so far, according to the World Health Organization.
Foreign countries have struggled in vain to repatriate their citizens, a task deemed far too risky as clashes between the Sudanese army and a rival powerful paramilitary group have raged in and around Khartoum, including in residential areas.
The main international airport near the center of the capital has been the target of heavy shelling as the paramilitary group, known as the Rapid Support Forces, has tried to take control of the complex, complicating evacuation plans. With Sudan's airspace closed, foreign countries have ordered their citizens to simply shelter in place until they can figure out evacuation plans.
Burhan said that some diplomats from Saudi Arabia had already been evacuated from Port Sudan, the country's main seaport on the Red Sea, and airlifted back to the kingdom. He said that Jordan's diplomats would soon be evacuated in the same way.
Even as questions persisted over how the mass evacuation of foreign citizens would unfold, the Saudi Foreign Ministry announced Saturday that it had started arranging the evacuation of Saudi nationals out of the country. Officials did not elaborate on the plans.
Earlier this week, the Pentagon said it was moving additional troops and equipment to a Naval base in the tiny Gulf of Aden nation of Djibouti to prepare for the possible evacuation of U.S. Embassy personnel from Sudan.
On Friday, the U.S. said it had no plans for a government-coordinated evacuation of an estimated 16,000 American citizens trapped in Sudan, and continued to urge Americans in Sudan to shelter in place. 
Author: webdesk@voanews.com (Associated Press)