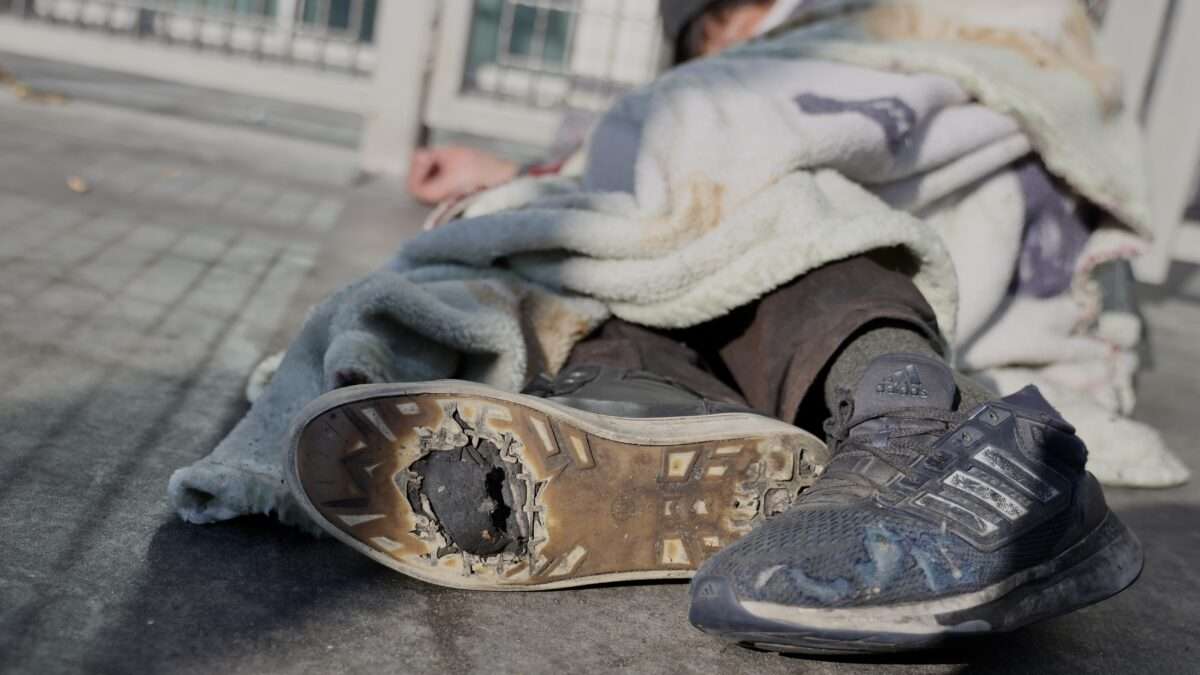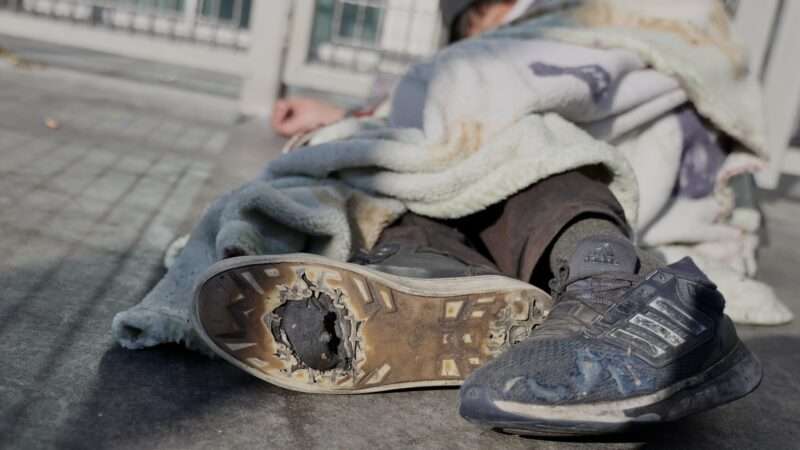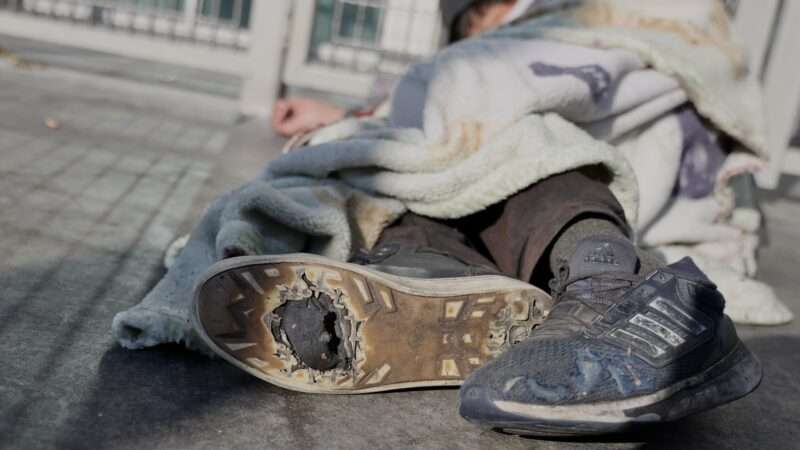 Like many cities on the West Coast, Redding, California, is experiencing a homelessness crisis. And, like too many cities around the country—as I detail in my book and have highlighted in many columns over the years—officials appear to have determined the problem can be best dealt with by making it difficult or impossible to share food with people in need.
Homelessness in Redding is a challenge city residents have recognized and organized to address. Last summer, for example, a group of "regular guys" in Redding partnered with a local taco truck to offer free lunches to those in need. More recently, an obituary for a charitable local resident highlighted her compassionate history of sharing homemade coffee and sandwiches with hungry residents.
Many of Redding's homeless have come to rely on meals shared by another group in the city. That loosely organized group of charitable individuals, which a KRCR report this past summer notes, is not affiliated with any religious organization or government entity. Every Saturday for the last three years, its members have provided free meals from 9 a.m. to 11 a.m. to more than 150 people in Redding's Martin Luther King Park. The volunteers provide those in need with everything from haircuts to homemade meals that they can eat on-site and or take with them.
"Every Saturday morning, the Martin Luther King Jr. Park in central Redding is transformed into a public, popup potluck banquet," local outlet A News Café reported last week. "Although the meals are free to anyone who shows up, the intended honored guests are the unhoused, the hungry, the at-risk, the struggling, the poor, the weather-beaten and the lonely." Donated meals often feature "homecooked dishes prepared by volunteers in their own kitchens," the station reports. Volunteers abounded in the park—and included local politicians fishing for votes.
Recently, one volunteer approached the city, asking if it might be possible for Redding officials to provide volunteers with keys to unlock the park's restrooms (so they can be used by those giving and receiving services) and electric outlets (so volunteers could prepare some food on site). Those simple requests, detailed by A News Café's Doni Chamberlain in an excellent piece on the crackdown, opened a Pandora's box of red tape. Redding officials soon informed the group that it could no longer share freshly made food without jumping through a number of cruel and unnecessary hurdles. 
"The requests for restroom keys and outlet access triggered official knowledge of the meals in the MLK Park," Chamberlain explains. "Therefore, the city couldn't feign ignorance about the potlucks in the park, or turn a blind eye, or un-ring the bell of information. Suddenly, potlucks in the park were in the city's crosshairs."
Redding city government aimed and fired.
"The immediate order: no more potlucks in the park, because what the volunteers were doing was against a host of food-handling safety regulations," Chamberlain writes. "For starters, if the group wanted to continue feeding people at the MLK Park, they'd need a crowd permit and a food permit."
The "food permit" requirement would mean any meals volunteers wish to donate must be prepared in a (costly) commercial kitchen.
Monique Welin, one of the founders of the charitable feeding operation in Redding, tells Chamberlain the group is optimistic it can navigate the new red tape and continue ultimately to feed those in need. Welin says she hopes someone can donate a food truck to the group so they can prepare food in the park. While donating a commercial kitchen on wheels would no doubt be perfect, that perfect is the enemy of all the good Welin's group has been doing for the last three years.
Though it's not clear yet if the Redding group will have to fight the city to continue their feeding operations—or even if they would be willing to do so—other cities and towns that have senselessly targeted people sharing food with those in need are increasingly facing such pushback. For example, a volunteer organizer in Oshawa, Ontario—a Toronto suburb—was fined recently (nearly $200) for sharing food with those in need. A woman in Arizona was arrested for doing the same last year. But those women are fighting back. Ashley Wickett is fighting the ticket she received under the Oshawa ban. At the same time, 78-year-old Bullhead City, Arizona, resident Norma Thornton, represented by the Institute for Justice, sued the city over its ban in October.
There's no shortage of people in need these days. Neither is there a shortage of good Samaritans volunteering to help hungry neighbors. Though there are no easy solutions to homelessness, prohibiting people from sharing food with those in need won't make the problem go away and unnecessarily infringes on the rights of the homeless and those who want to help them.
The post Redding, California, Uses Public Health Red Tape to Ban Sharing Food with Homeless appeared first on Reason.com.