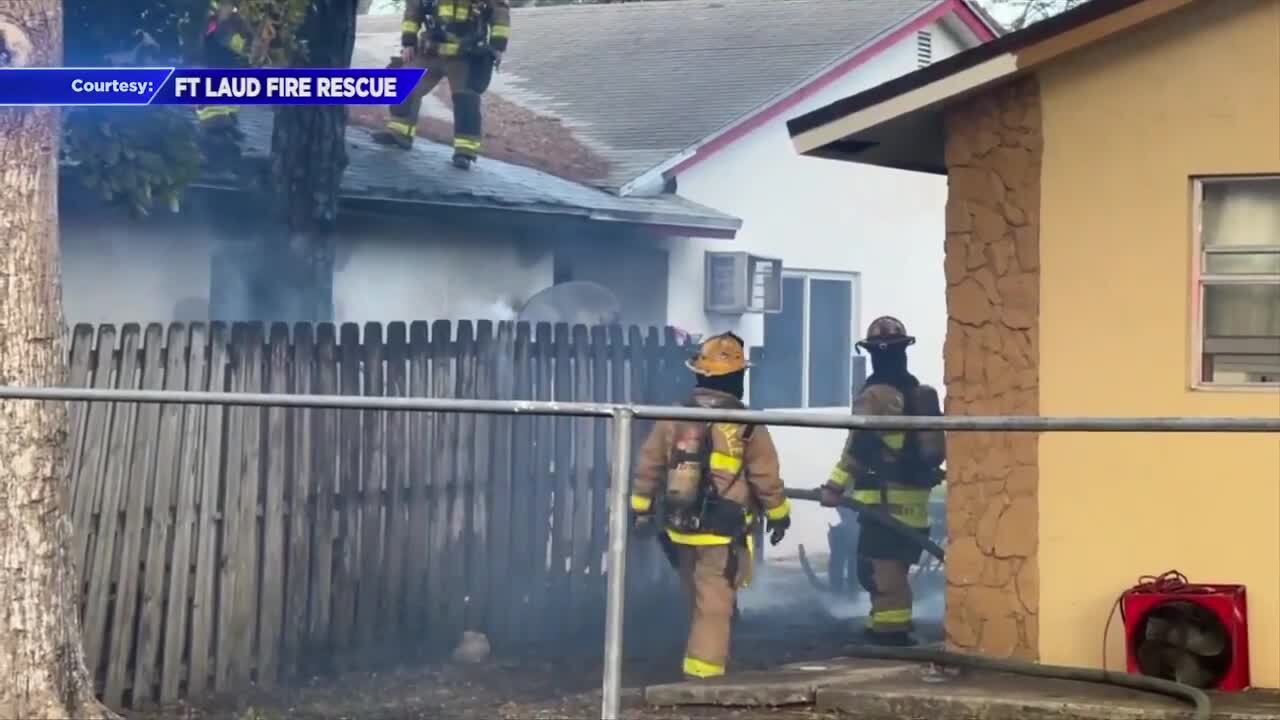 A South Florida home went up in flames on Wednesday.
The blaze burned residents out of a tri-plex along Northeast Fifth Terrace near 13th Street in Fort Lauderdale.
Officials said the fire started outside the home before spreading to the roof.
Firefighters said two people and three cats made it out safely.
The cause of the fire is not yet known.