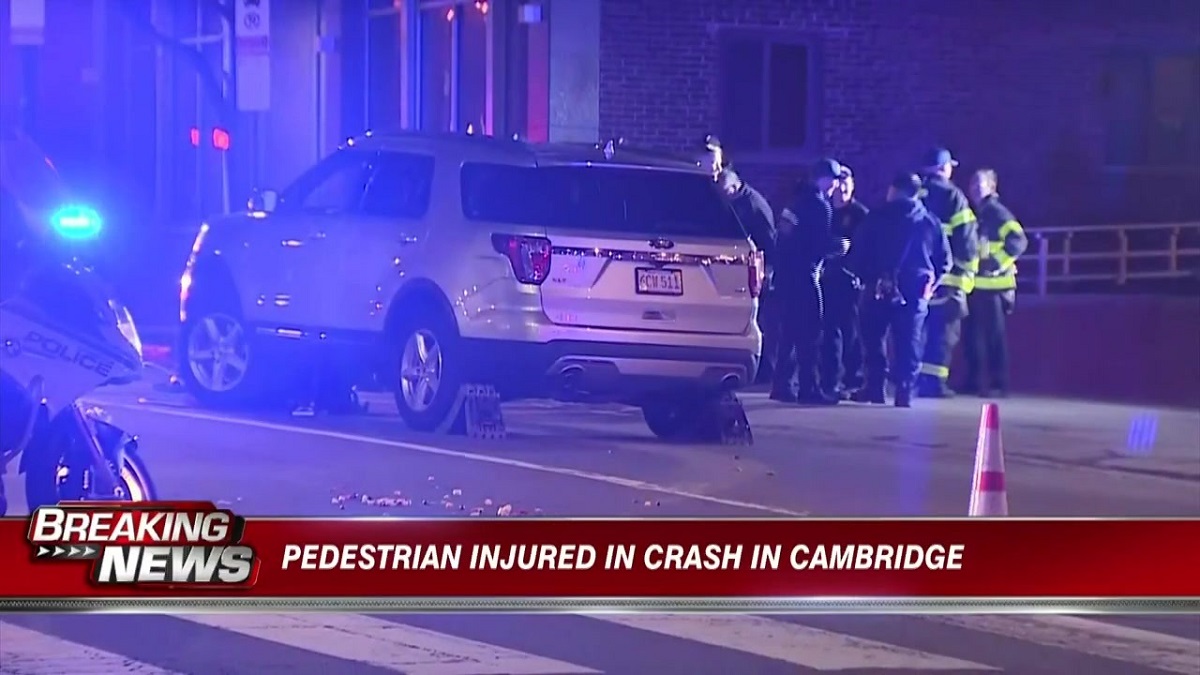 A pedestrian was taken to a local hospital after being hit by a car in Cambridge on Wednesday, police said.
Cambridge police said the crash happened on Cambridge Street between intersections with First and Third streets.
Police said the pedestrian was struck in a crosswalk, suffering serious but not life-threatening injuries.
The area remained shut down as of 11 p.m. as part of an investigation.
This is a developing story; stay with 7NEWS on-air and online for the latest updates.