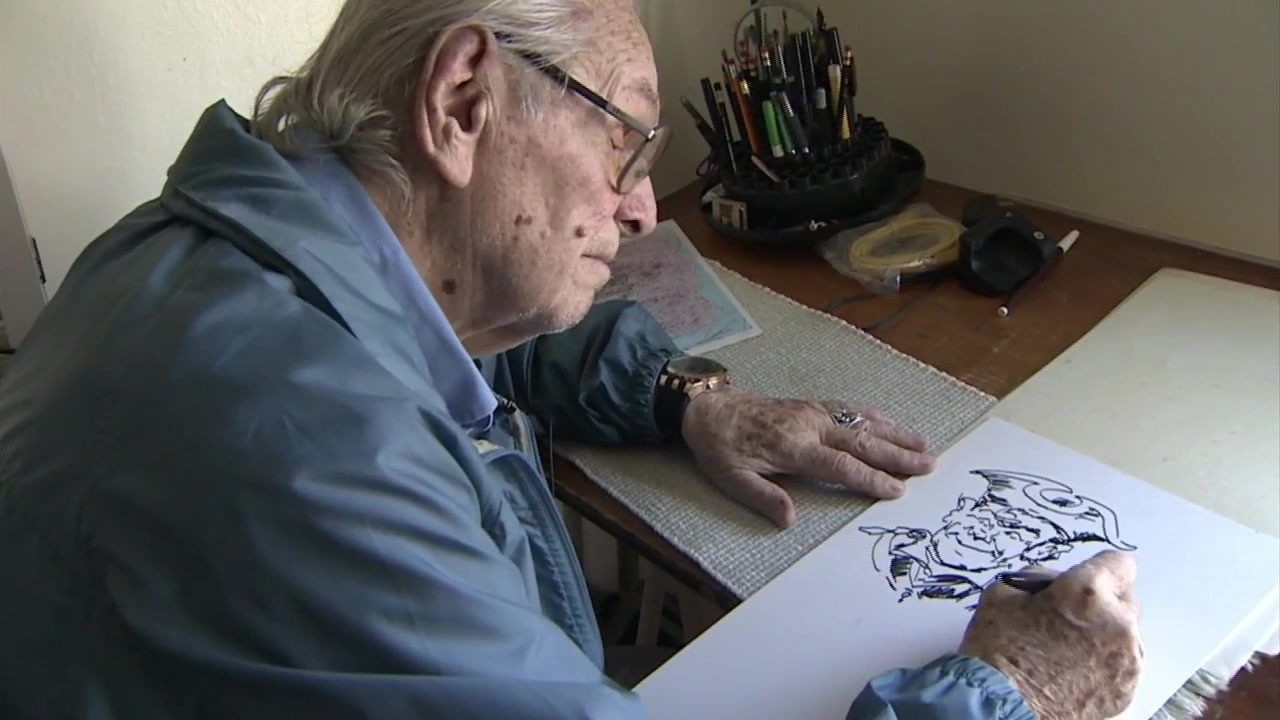 The classic Pat Patriot logo is set to reappear on Patriots' helmets for the first time in 10 years.
Cartoonist Phil Bissell's iconic design and character, known as 'Pat the Patriot,' has stood the test of time since Bissell created the drawing when he was working for The Boston Globe in 1960.
He said he was shocked but thrilled the iconic drawing is still being used on uniforms and on the field, six decades after he was drawn in just 45 minutes.
"I had to sit down and draw him up in 45 minutes and that was it," Bissell said. "And look how long he's lasted, you know? Amazing."
The now 96-year-old Rockport native's creation was picked up as the team's logo after Patriots owner Billy Sullivan saw Bissell's drawing in the paper, according to the Patriots Hall of Fame. Bissell said that Sullivan paid $100 for the logo at the time.
"It all really came about by, when they gave the name of the team, it was going to be called 'Patriots,'" he explained. "I knew the very next day I would have to make for the Boston Globe a cartoon of what I'll be using in my future cartoons about the team, the New England Patriots."
According to Bissell, to this day, the reactions he gets from people who find out he drew Pat are "priceless."
"People still love Pat," Bissell said.
The Patriots are expected to take the field in their Pat Patriot helmets Sunday against the Lions, which will be accompanied by the iconic red throwback uniform.
The field at Gillette will also feature the logo on the 50-yard line.
The team has not worn the throwback uniforms since 2012, due to NFL rules which barred teams from having multiple sets of helmets according to NFL.com. The restriction was lifted before the 2022 season.
As for Bissell, he said he is happy to see the drawing continue to live on in New England all these years later.
"He's 62 years old, old Pat, so he's going to retire in two years – I hope he's getting money," Bissell said with a laugh.