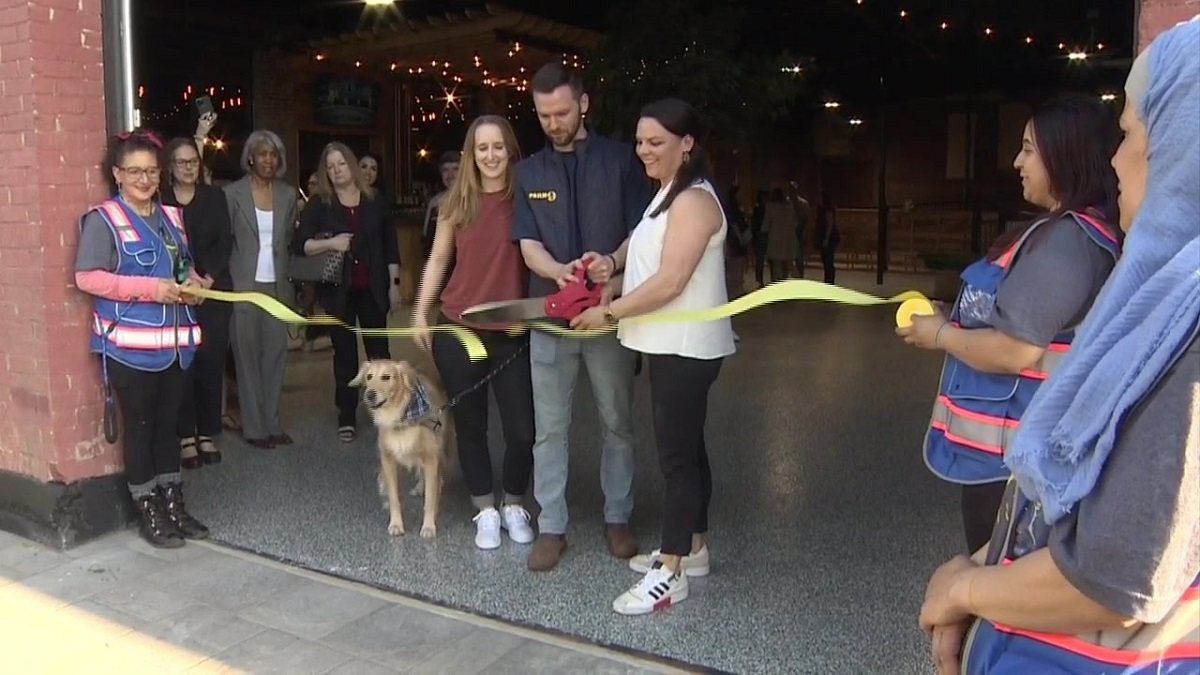 A different kind of bar is now open in the Boston area in the form of the Park-9 Dog Bar in Everett.
The dog bar marked its grand opening Thursday, welcoming canines and their companions with a leash cutting ceremony.
"If you're a dog owner and you wanna have a cocktail it's a good place to come down with your dog," Everett Mayor Carlo DeMaria said.
Located on Waters Avenue, the bar's slogan reads "Where dogs bring their humans."
"We are very excited to be here in the community," Co-Owner Emily Gusse said. "We are hoping to offer a gathering space for all dog parents and dog lovers to come and join and celebrate having man's best friend."
The dog bar is the first of its kind in New England and features a large bar area and an even bigger park.
"What's really special and unique about this one is it's mostly indoors," Co-Owner Tess Kohanski said. "We've really tried to curate an experience that is an elevated bar experience, an elevated dog park. It's not just a turf patch with a basic bar attached to it."
"We've really tried to go above and beyond and be thoughtful in how we've designed it," Kohanski continued.
The facility's owners said they created Park-9 to give pups and their parents a place to play all year long.
Among offerings, the bar also has more quiet areas, picnic table spaces and lounge areas complete with leather dog beds.
"We really tried to design a space that is a choose your own adventure type of facility," Kohanski said.
Park-9 also offers a doggie daycare service during the week. See more information here.