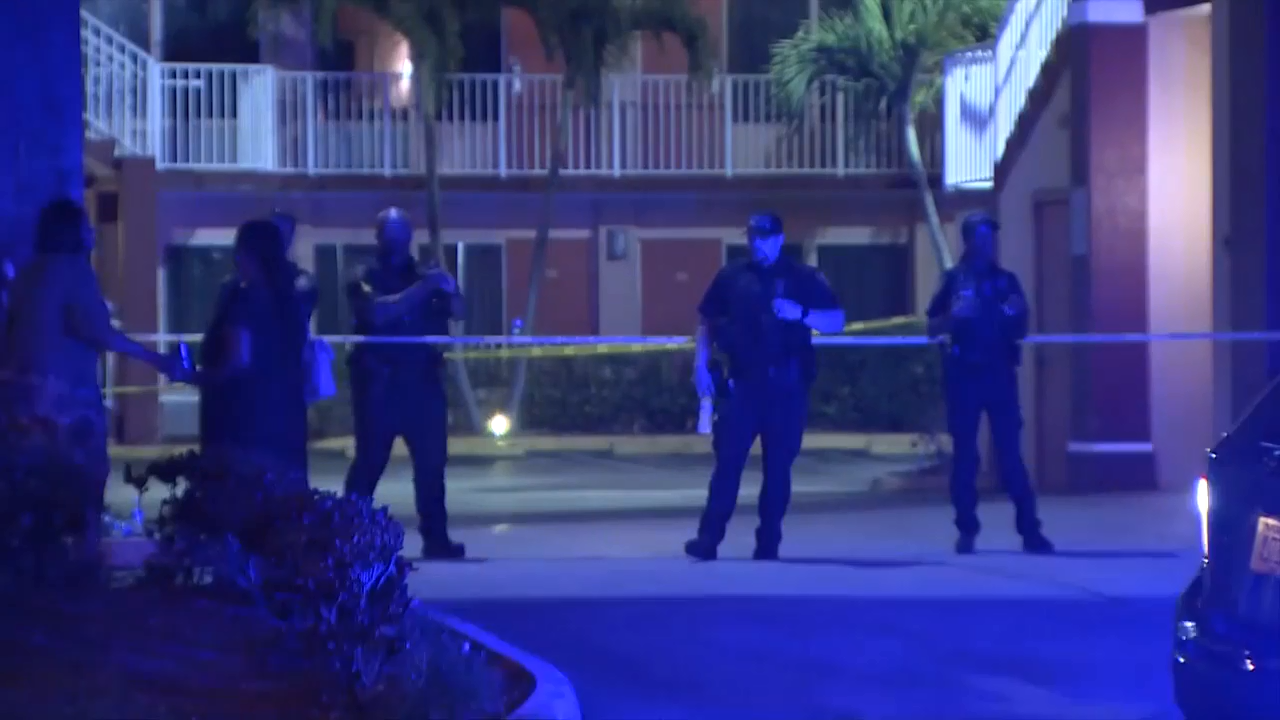 An officer-involved shooting that took place on Saturday night at the Plantation Hotel Inn and Lounge left 44-year-old Homea Spence dead. New details released on Monday explained why police opened fire on Spence.
A press release from the Plantation Police Department stated that officers were responding to the area in reference to reports of shots fired. According to the report, officers made contact with Spence who pulled a firearm from his waistband and pointed it at officers.
The statement continued to say: "The deceased was a convicted felon and was in possession of a stolen firearm."
On Saturday night, one witness claimed he saw Spence handcuffed.
Police have not confirmed the witness's claims but the family of the deceased wants answers and justice for their loved one.
"What happened? That's what we want to know; the cops are not giving us any answers," said Spence's cousin who identified herself as Valerie. "We want justice for my cousin. His mother's not here to fight for him, but I want justice for him."
The witness, who wished to remain anonymous, said he saw Spence's body still in handcuffs after he was shot.
"I saw him in handcuffs when I came out," he said.
Officials have confirmed that the officers involved in the shooting have been placed on administrative leave.
"We mourn any loss of life and are working alongside the Florida Department of Law Enforcement to investigate this incident. We remain steadfast in our commitment to protect and serve this community," said Plantation PD in the press release.