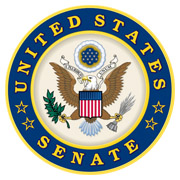 Washington, D.C. – Big Tech companies have used and abused consumers' personal data, and now consumers are pushing back.
The American people have seen firsthand that Silicon Valley cannot be trusted to protect the enormous amount of information they collect.
Check out a guide I put together to help Tennesseans protect their 'virtual you.'
Weekly Rundown
Sister city partnerships are one of Beijing's favorite political weapons. Across the globe, Communist China has exploited these relationships, ostensibly to promote cultural exchange. The truth is that these partnerships are much more sinister and are part of the CCP's Belt and Road Initiative to achieve geostrategic goals. This week, I led the Sister City Transparency Act which would shed light on these partnerships to determine whether they leave American communities vulnerable to foreign espionage and ideological coercion.
This week, I reintroduced the bipartisan Enhancing K-12 Cybersecurity Act. This legislation will strengthen cybersecurity at America's K-12 schools by promoting access to information, better tracking of cyberattacks nationally, and providing new cybersecurity resources.
I helped lead a group of my colleagues in calling on all members of Congress "to lead by example" by ceasing the use of the China-owned TikTok. We also urged that House and Senate rules be amended to ban members of Congress from continued use of TikTok.
With Congress back in session, I was delighted to be joined by so many Tennesseans at Tennessee Tuesday. If you're ever in Washington while the Senate is in session, I'd love to meet you.
Marsha's Roundup
ICYMI
The post Marsha Blackburn Report: Keeping Your Data Safe from Big Tech appeared first on Clarksville Online – Clarksville News, Sports, Events and Information.