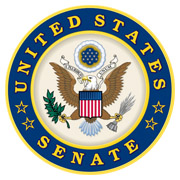 Washington, D.C. – U.S. President Joe Biden and Washington radicals have enabled criminals by trying to defund the police, pushing weak-on-crime prosecutors, and nominating inexperienced judges.
Now, crime is at a 25-year-high and the American people are enduring record-high homicides, carjackings, and assaults. Citizens should not feel unsafe in their communities – whether in DC, Memphis, or Knoxville.
This week, my Senate colleagues and I voted to help ensure the problem doesn't get worse here in our nation's capital. We need to be fully funding our police departments and implementing laws that keep drugs, gangs, and violent criminals off the streets.
Weekly Rundown
Taiwan is our greatest partner in the Indo-Pacific region, and their continued sovereignty is essential to challenging the New Axis of Evil. Communist China has made it clear they will stop at nothing to become globally dominant. This week, I introduced the Taiwan Democracy Defense Lend-Lease Act to help ensure Taiwan has the capacity to defend itself and strengthen the United States' commitment to preserving freedom around the globe.
Our first responders work tirelessly in high-risk situations every day to keep our communities healthy and safe. I am pleased my bipartisan legislation with Senators Grassley and Coons, to establish mental health programs for America's first responders, passed the Senate. This legislation is a critical step toward ensuring the brave public safety officers suffering from job-related PTSD have access to the care and resources they deserve.
For more than 50 years, Title IX has allowed women and girls opportunities that were previously denied to them. Now, if the Biden administration gets their way, sports will be divided into a team of men and a team of folks who used to be men, while women are sidelined from the opportunity to compete. We must push back on the left's anti-woman agenda and ensure a level playing field for future generations of female athletes. This Women's History month, I joined legislation to do just that.
Spring is in the air in our nation's capital, which means it's the perfect time of year for Tennessee students to come for a tour! Visit blackburn.senate.gov to plan your trip.
Marsha's Roundup
ICYMI
I sent a letter to the Director of National Intelligence demanding an independent investigation into the origin of COVID-19.
Communist China infected the entire world with a debilitating virus, corrupt public health 'experts' who are only interested in saving face tried to cover it up, and the mainstream media went along with it every step of the way. Read more about my push for answers.
Biden's new budget proposal to increase taxes on business owners to fund his socialist agenda is wrong. Read about my proposal to cut non-defense spending across the board by 5%.
Congratulations to the Franklin County High School sophomore in Winchester, Tennessee, who was named first place national winner and recipient of the T.C. Selman Memorial Scholarship award in this year's Veterans of Foreign Wars' Voice of Democracy scholarship program.
I joined Action Catalyst's podcast about faith, family, and the honor of serving in the United States Senate.
You can register for a Capitol tour using the Capitol Visitor Center portal.
Is there something you want to see in the Blackburn Report? Email my office to share!
The post Marsha Blackburn Report: Blocking Soft-On-Crime Policies appeared first on Clarksville Online – Clarksville News, Sports, Events and Information.