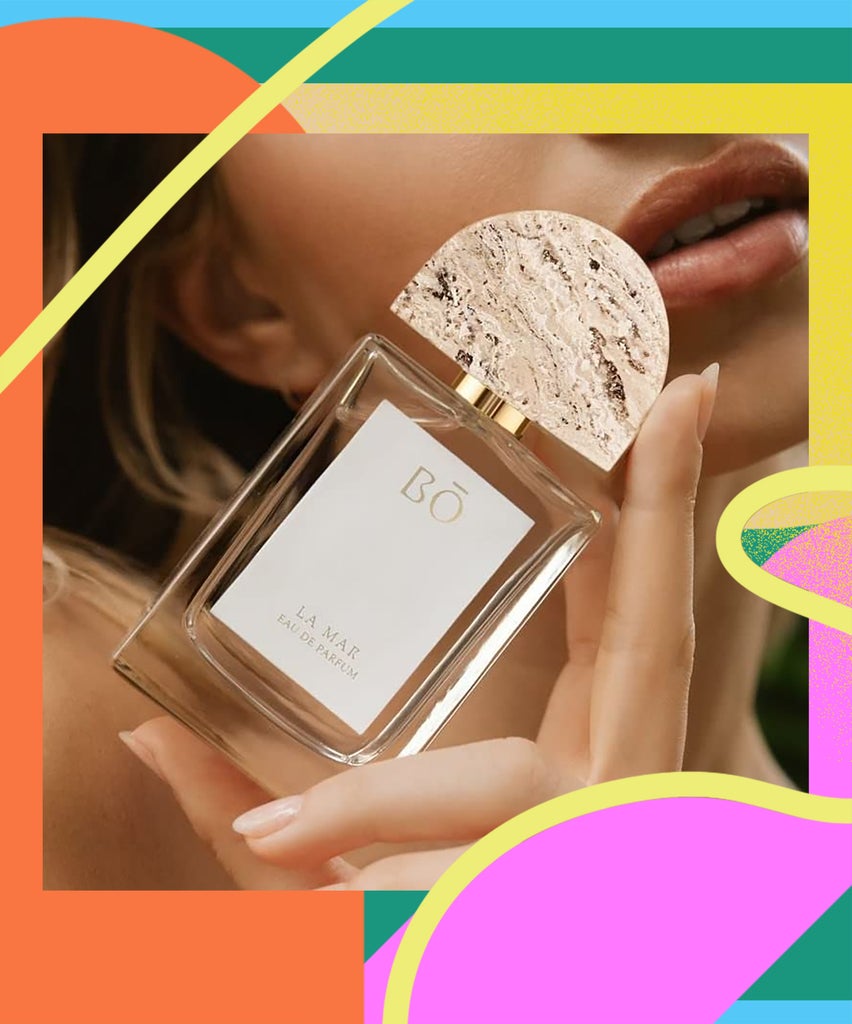 If you've been dying to buy that ultra-special designer purchase but want to do it with a Latine designer, look no further. Luxury Stores at Amazon partnered up with the Latin American Fashion Summit (LAFS) to give us a unique curation of high-end Latine brands. From fragrance and jewelry to swimsuits and resort wear, there's something here for all your luxury needs.
A stand-out on the list is the well-known shoe brand and its Brazilian designer Alexandre Birman. "Today's reach with Luxury Stores at Amazon, we're going to be able to take our brand to all of the United States and to the type of customer that does not know the brand," Birman tells Refinery29. "I'll be able to get better feedback from the customers to understand what fits and what doesn't fit."
While the LAFS designers will get further exposure when Amazon shoppers wear their pieces, those same shoppers get to discover new luxury items inspired by the rich Latin American heritage. Purchases from the curated list will be unique, not those same brand names we've heard a million times. "What's special is that every single designer that is coming on in this group has such a specific and beautiful point of view." Sally Singer, Amazon's head of fashion direction, tells Refinery29. "Every single piece feels really special and like something that you want as we emerge from the pandemic, that you want to wear when you're out because it expresses you."
Designers from Venezuela, Brazil, Ecuador, Mexico, Puerto Rico, and more are included in this latest curation, which LAFS founders Samantha Tams and Estefanía Lacayo assure me is the first of many. The current collection is all about the luxury of summer fashion. Whether it's a beach-inspired perfume or a genuine Panama hat, these are luxe investments your closet will thank you for.
The famous shoe brand by Brazilian designer Alexandre Birman has added its core collection to Luxury Stores at Amazon, which includes classic shoes like Clarita and Vicky. Birman, who "was really born inside the factory," is a legacy shoe designer that has lived and breathed the industry from his first steps. With a passion for excellent craftsmanship and a love for elegant aesthetics, Alexandre Birman, the brand, was born.
Founded by German-Mexican Bernardo Möller and his husband Puerto Rican Giancarlos Möller, House of Bō is a gender-neutral fragrance line that uses clean ingredients from organic farms and has fair working conditions with local Mexican artisans. Its standout product is the Parfum Primer which — just like regular foundation primer — preps the skin to receive fragrance. Speaking of fragrance, my personal favorite "La Mar" is the perfect beach scent to wear if you want to remember the summer.
These completely unique pieces are inspired by designer Monica Sordo's home of Caracas, Venezuela, and her father's industrial workshop. The line consists of bold statement chokers and earrings — which are also influenced by Sordo's time in the Caribbean — that you simply can't find anywhere else.
Bringing sophistication to the poolside, Adriana Degreas's brand is all about beachwear with a luxe feel. The cool, unique, and chic designs are a mix of her Brazilian heritage with a geometric twist and modern patterns.
Born and raised in Ecuador, Stephany Sensi was inspired by her birthplace's local artisans to launch Sensi Studio and its collection of genuine Panama hats, bags, and resort wear. The line is made up of authentic, hand-made products with a sleek, modern twist.
At Refinery29, we're here to help you navigate this overwhelming world of stuff—and, while we do receive commission from Amazon, all of the goods linked to on our site are independently curated by our Most Wanted shopping team editors. All product details reflect the price and availability at the time of publication.
Like what you see? How about some more R29 goodness, right here?
H&M's Latest Designer Collaboration Is Big
Latinx Brands Are Growing — Just Not In Stores