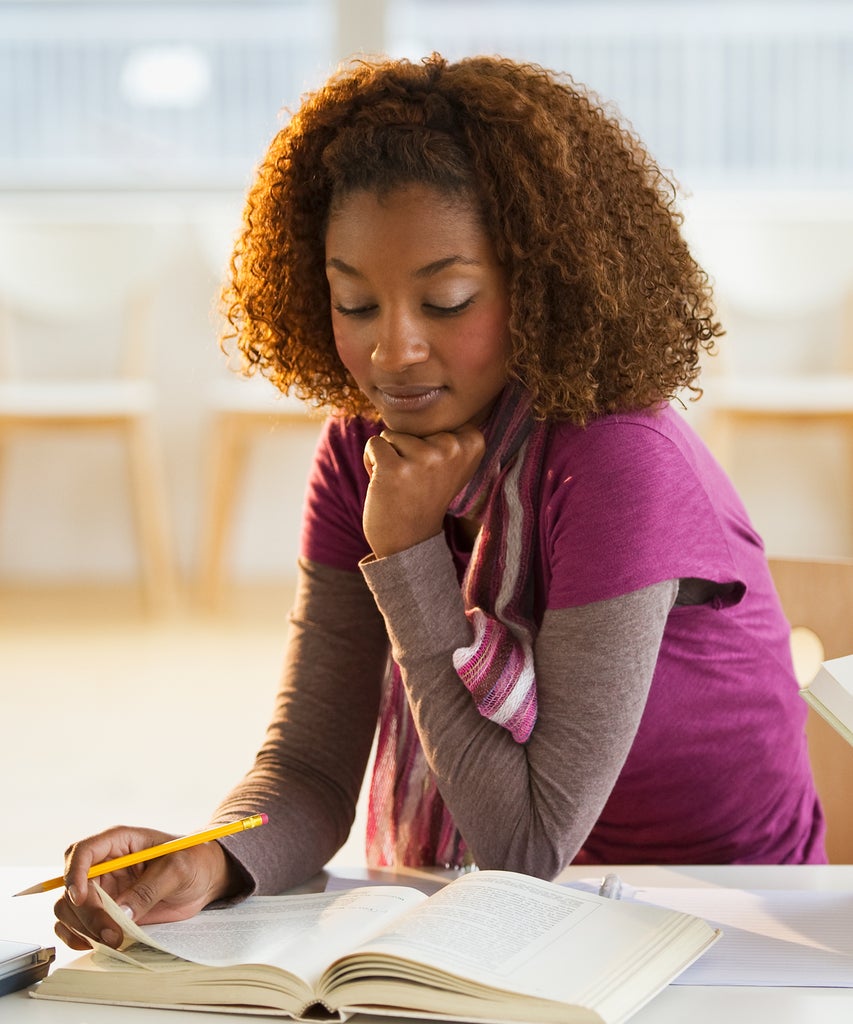 In September 2021, I started my role as the Style and Culture Specialist at Unbothered. Stepping into the role was exciting but also scary. The ideas and stories I wanted to tell didn't stop me from feeling waves of imposter syndrome. I started to question my ability, knowledge, and preparation for the role. It was then that I started to remind myself that I didn't get this fashion merchandising degree (that I'm still paying for) for nothing! 
As I reminded myself of my competence and impeccable style, I also remembered that most of what I know of Black culture's impact on fashion comes from lived experiences and learning from my peers. My college textbooks didn't teach me or my predominately white classmates about the contributions of Dapper Dan or Ruth E. Carter or Kimora Lee Simmons or the countless other Black fashion creatives that shape today's runways. Now more than ever the impact of Black culture should be the main part of every fashion school's curriculum. 
While in conversation with my college friend Brittney Hughes, she also reflected on her time studying fashion at her alma mater, the Fashion Institute of Technology in New York. "As far as specific courses, or textbook representation while in college go, there was maybe one dedicated course [about Black fashion], offered every few semesters. But intentional lesson plans, where we talked about nothing else but Black pioneers in fashion? I think that's more of a '2020 and beyond' type of mission for most institutions." she says. 
This conversation inspired me to share three tips that helped me learn more about the cultural impact of Black fashion and how you can stay up to date with Black history in fashion that is constantly being made.
Read Black Fashion Autobiographies/Memoirs:
I highly recommend reading books dedicated to  Black history, culture, and fashion as told through the artists who lived these experiences. It's the best way to transport back in time. I've enjoyed Dapper Dan: Made In Harlem memoir because it recounts his trials and tribulations within the fashion industry and his journey to being acknowledged and appreciated by not only the culture but bigger fashion houses. I also recommend Andre Leon Talley's memoir, The Chiffon Trenches, Pat Cleveland's memoir, Walking With The Muses, and The Birth of Cool: Style Narratives of the African Diaspora. 
Find A Black Fashion Mentor: 
I had one Black instructor, professor Katiti Kironde throughout my college experience who poured into me and understood the assignment when it came to teaching students about the many facets of the fashion industry and Black pioneers we should know about. I recognize many may not be fortunate to have a professor like that so I recommend reaching out to someone whose work you admire who works in the industry. Instead of just asking questions about their current position, get to know what it is about our cultural history that truly inspires and drives them. You will always leave the conversation learning something new.
Scower Black Fashion Social Media Accounts:
Social media is a personal favorite resource and most accessible to us all. I enjoy following fashion accounts that post-historic facts and photos about Black culture. An all-time fave is fashion historian Shelby Ivey Christie's Twitter account. She is so detailed and takes her community on the journey connecting the present to our past history. Most recently I've enjoyed fashion creatives such as Pierrah who showcases Black culture by highlighting Black designers and the waves they are making within the industry.
I may no longer be in a classroom, but, like me, I know there are plenty of Black students having to teach themselves about our culture and prominent history. I hope these tips help fuel inspiration whenever doubt creeps in and you question if you belong where you are in this industry. Remember to take up space, show up, and show out. We belong.
Like what you see? How about some more R29 goodness, right here?
How I'm Redefining My Personal Style
Fashion Sustainability In Black Culture