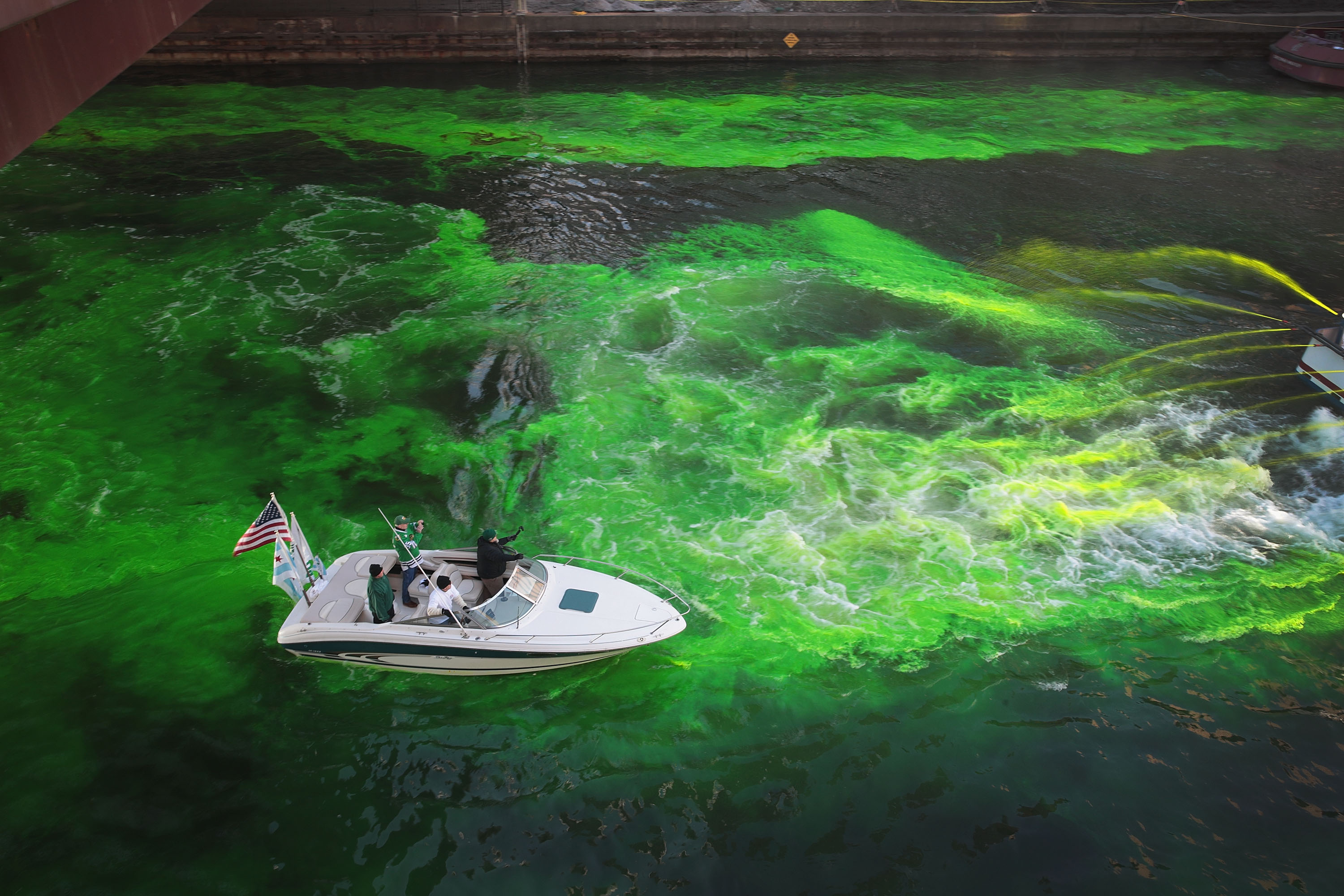 Looking to catch this weekend's dyeing of the Chicago River? Whether you're in person or virtual we've got you covered.
The iconic event, scheduled to take place Saturday morning, will kick off Chicago's St. Patrick's Day festivities.
Typically, the dyeing of the Chicago River by Local 130, the Chicago Plumbers Union, occurs the Saturday before St. Patrick's Day and coincides with the city's with the St. Patrick's Day Parade.
According to organizers, the Chicago River will be dyed green beginning at 10 a.m. on Sat., Mar. 11, between State Street and Columbus Drive.
Here's how to watch:
Where to Watch in Person
While the river dyeing begins at 10 a.m., you may want to get to the river, between Columbus and State by 9 a.m. get your spot. 
According to the Chicago Journeymen Plumbers Local 130, the best views can be found on Upper Wacker Drive between Columbus and Fairbanks.
Where to Watch Online
If you plan to celebrate at home, you can still watch the big event, as NBC 5 will also stream it live.
The stream will be available on our app and website, in the player above.
How to Get To There
As parking may be prove difficult, Metra is offering extra service on seven of its 11 lines Saturday morning for the event, along with additional Express trains.
While the cost of a Saturday pass is $7, if you're planning on taking the Rock Island Line Sunday to The South Side Irish Parade in Chicago's Morgan Park neighborhood, you may want to consider purchasing a $10 weekend pass.
The complete fare table listed here.
According to Metra, as Saturday is expected to be a busy passenger day, no bikes, backpacks or alcohol will be allowed on trains.
Road Closures
After the Chicago River dyeing, revelers can hop in a ride share or on CTA bus south to Grant Park, for the Chicago St. Patrick's Day Parade, which steps off at 12:30 p.m., at Columbus and Balbo and heads north.
Drivers may want o reserve a parking spot ahead of time. To avoid a traffic headache, stick to DuSable Lake Shore Drive Saturday, or stay west of State Street, as road closures on Columbus will back traffic up through Grant Park near Buckingham Fountain.