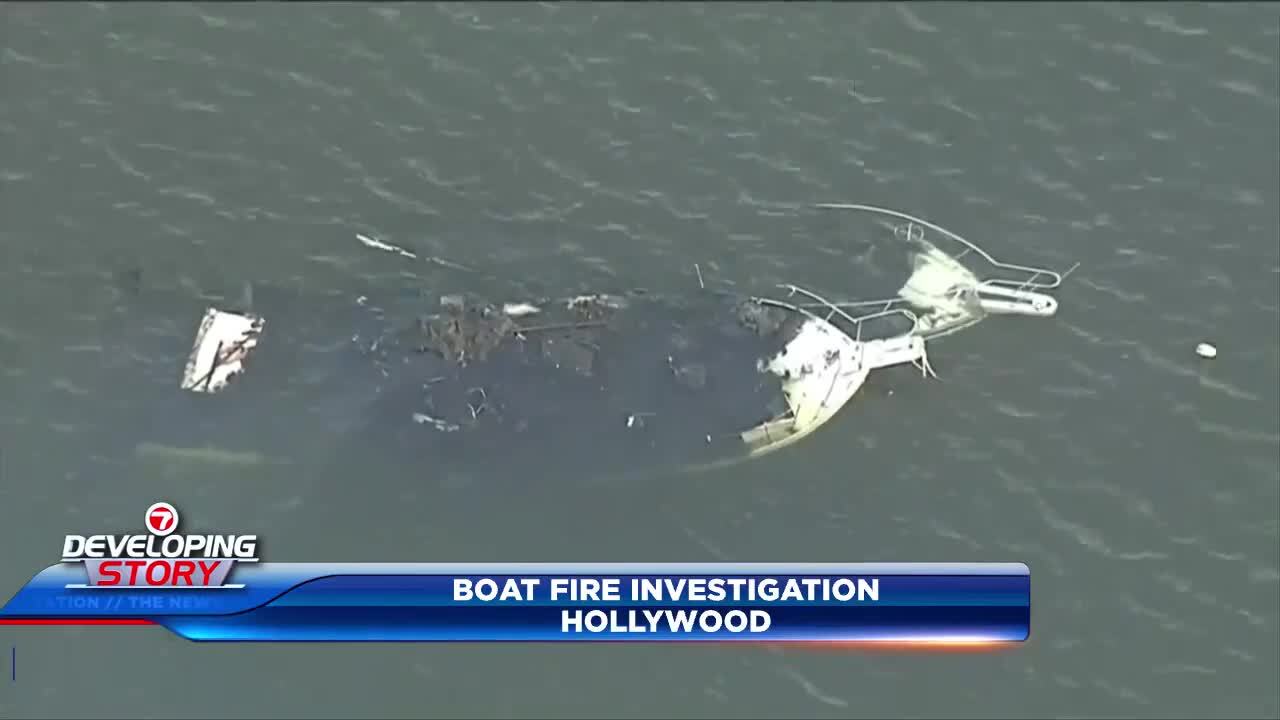 Firefighters responded to reports of a boat up in flames in Hollywood.
7 SkyForce flew over the area of North Seventh Avenue and Polk Street, Monday morning.
The footage showed the charred remains of 2 boats in the water.
Please check back on WSVN.com and 7News for more details on this developing story.