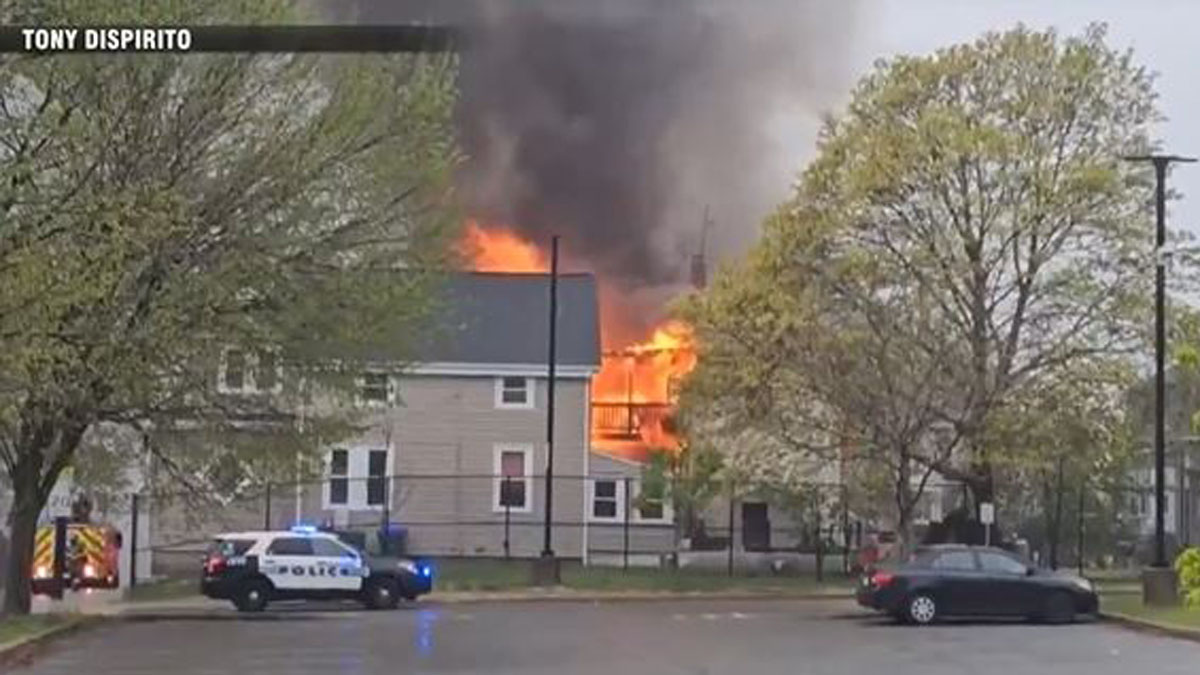 Fire crews from several communities worked through the rain to extinguish a multi-alarm blaze that broke out in a duplex in Medford on Sunday.
Firefighters could be seen working on the building at Prescott and Allston streets as heavy flames and a large plume of black smoke shot up into the air.
One of the duplex's three residents was taken to the hospital.
The cause of the fire remains under investigation.
This is a breaking news story; stay with 7NEWS on-air and online for the latest details.