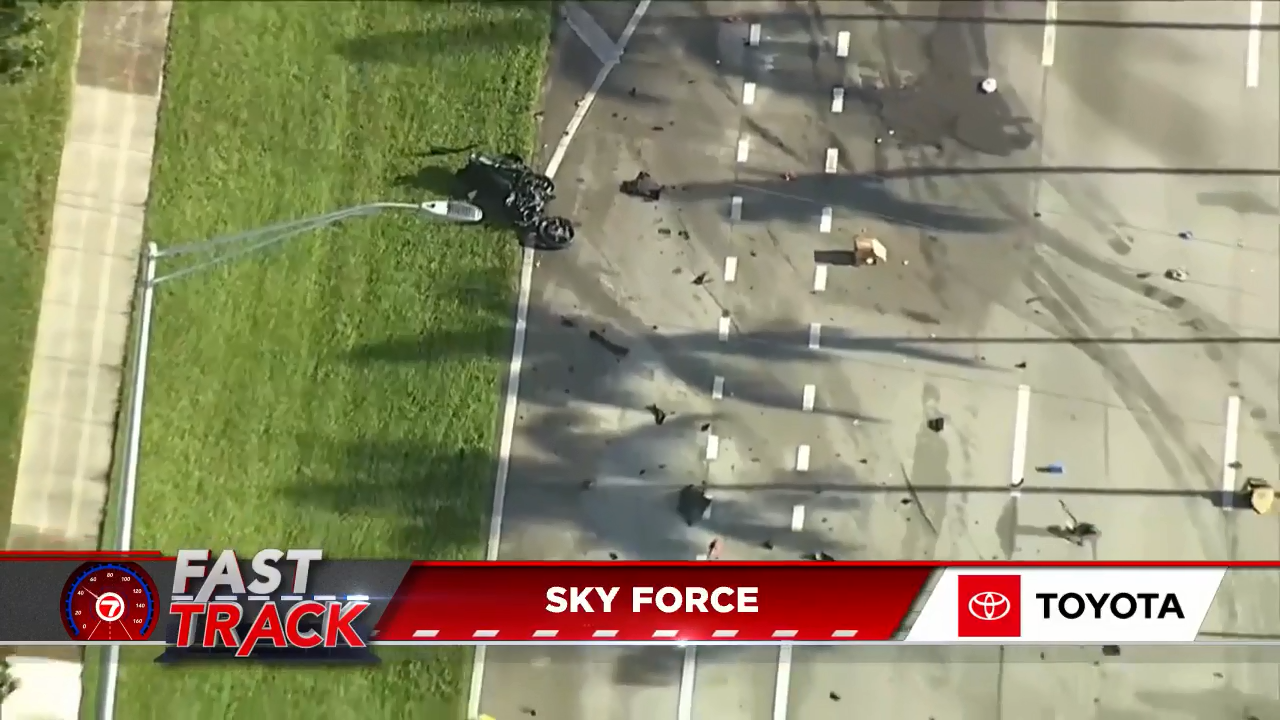 A fatal crash in Deerfield Beach led to a major road closing after police blocked off the area for an investigation.
Around 7 a.m. Tuesday, a collision between a vehicle and a motorcycle occurred on Powerline Road near Hillsboro Boulevard.
Live video footage showed the scene where skid marks could be seen on the street and the wrecked motorcycle on its side.
Yellow tarps were also evident on the road, which indicates a body is underneath it.
Details of the incident are limited as police continue to investigate the scene.
As a result of this incident, the northbound and southbound lanes of Powerline Road have been affected.
Drivers are urged to avoid the area until crews have cleared the road.