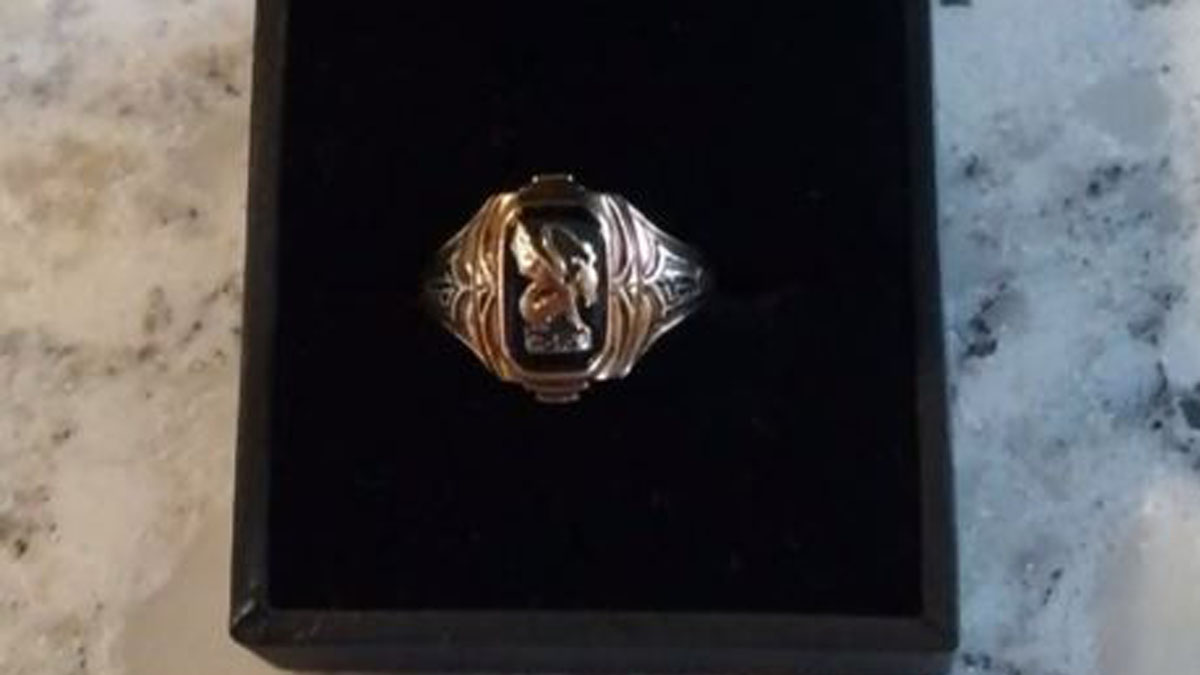 A family is looking to return a ring found on a Dorchester beach decades ago to its rightful owner.
Hillary Burrows and her family say they found the ring at the beach in the 1970s. It has the initials JLM engraved on the inside. The ring also has the initials GLS on it, which Burroughs believes stands for Girls Latin School.
"It obviously was of some kind of sentimental value at some point, I don't know how it came to be lost, maybe the person was swimming, I certainly don't want to give it away to be melted down if there's somebody who would like to have it back," Burrows said.
It also has the year 1951 engraved on the side.