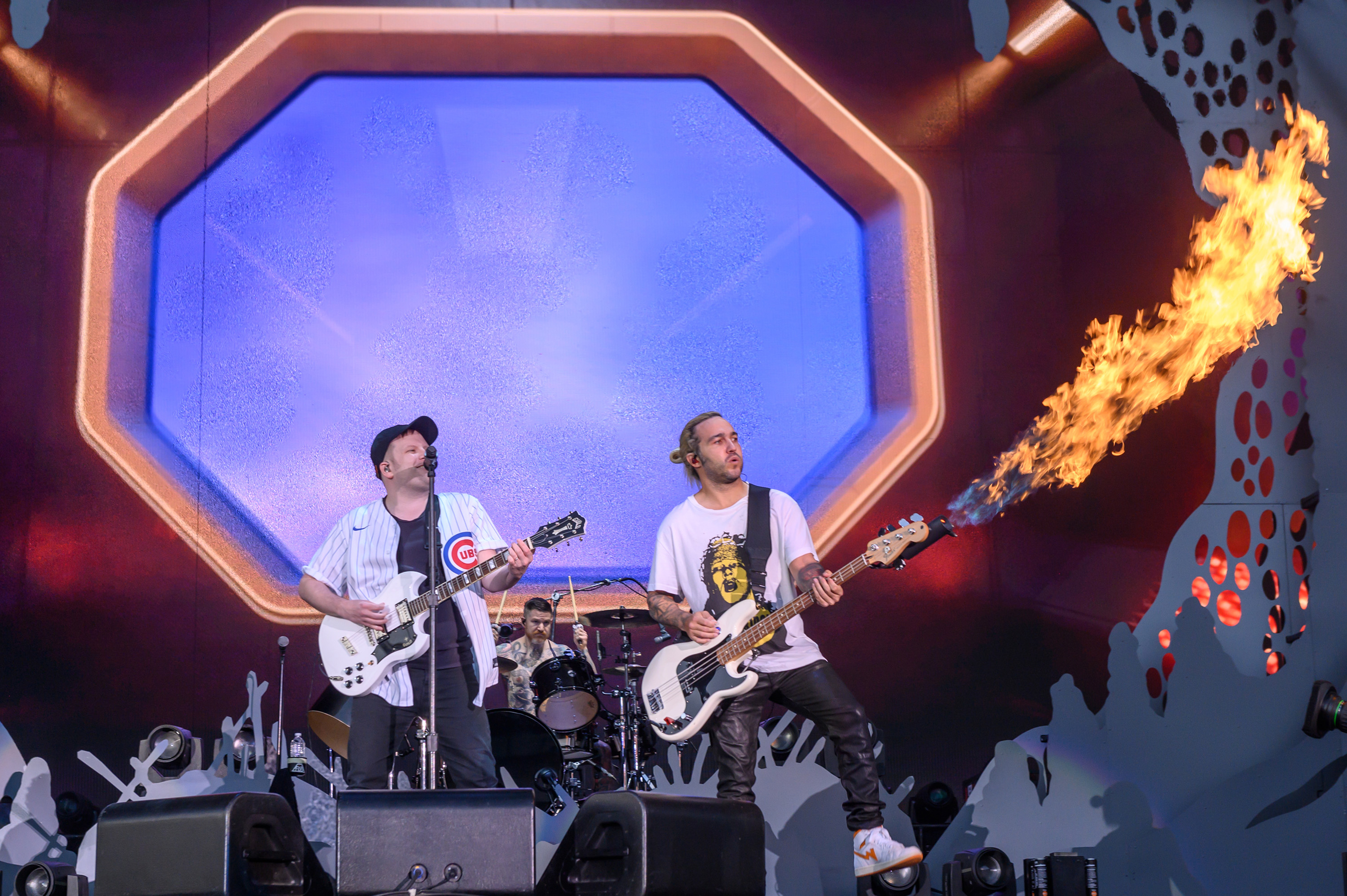 Fans who missed out on Fall Out Boy's surprise Chicago set at the Metro this month will have another chance to see the group in their beloved home city as the band will be kicking off their new stadium tour "So Much for (Tour) Dust" at Wrigley Field — and they'll be doing it with other popular city bands.
The group announced the U.S. stadium and amphitheater lineup Tuesday, with plans to bring it all back to Wrigley Field once again.
"We can't wait to kick things off at Wrigley," Fall Out Boy wrote on Instagram Tuesday morning. "Go BIG aaaand go HOME!!"
The performance is slated to take place on June 21 with special guests and fellow hometown groups Alkaline Trio and The Academy Is… Royal & the Serpent will also be in the lineup.
Tickets are set to go on sale to the general public at 10 a.m. Friday, but a pre-sale will be available at 10 a.m. Thursday.
The announcement follows the band's last-minute, "incredibly rare" performance in Chicago last week as part of the Metro's 40th anniversary celebrations. That same day, they also dropped their new song "Heartbreak Feels So Good."
The band is preparing for the launch of their first album in several years, but the excitement also comes amid some somber news.
Earlier this month, Fall Out Boy posted a note from guitarist Joe Trohman saying he was "taking a break" due to his "rapidly deteriorated" mental health.
"Neil Young once howled that it's better to burn out than to fade away. But I can tell you unequivocally that burning out is dreadful," Trohman wrote to fans. "Without divulging all the details, I must disclose that my mental health has rapidly deteriorated over the past several years. So, to avoid fading away and never returning, I will be taking a break from work which regrettably includes stepping away from Fall Out Boy for a spell."
Trohman acknowledged that he "absolutely" plans to "return to the fold" but the length of his absence is uncertain and it's unclear if he will participate in the upcoming tour.
"It pains me to make this decision, especially when we are releasing a new album that fills me with great pride (the sin I'm most proud of)," he wrote. "So, the question remains: Will I return to the fold? Absolutely, one-hundred percent. In the meantime, I must recover which means putting myself and my mental health first. Thank you to everyone, including my bandmates and family, for understanding and respecting this difficult, but necessary, decision."
The band recently dropped a new music video for their song "Love From the Other Side" off their upcoming album "So Much (For) Stardust," which is set for release on March 24.
This story uses functionality that may not work in our app. Click here to open the story in your web browser.