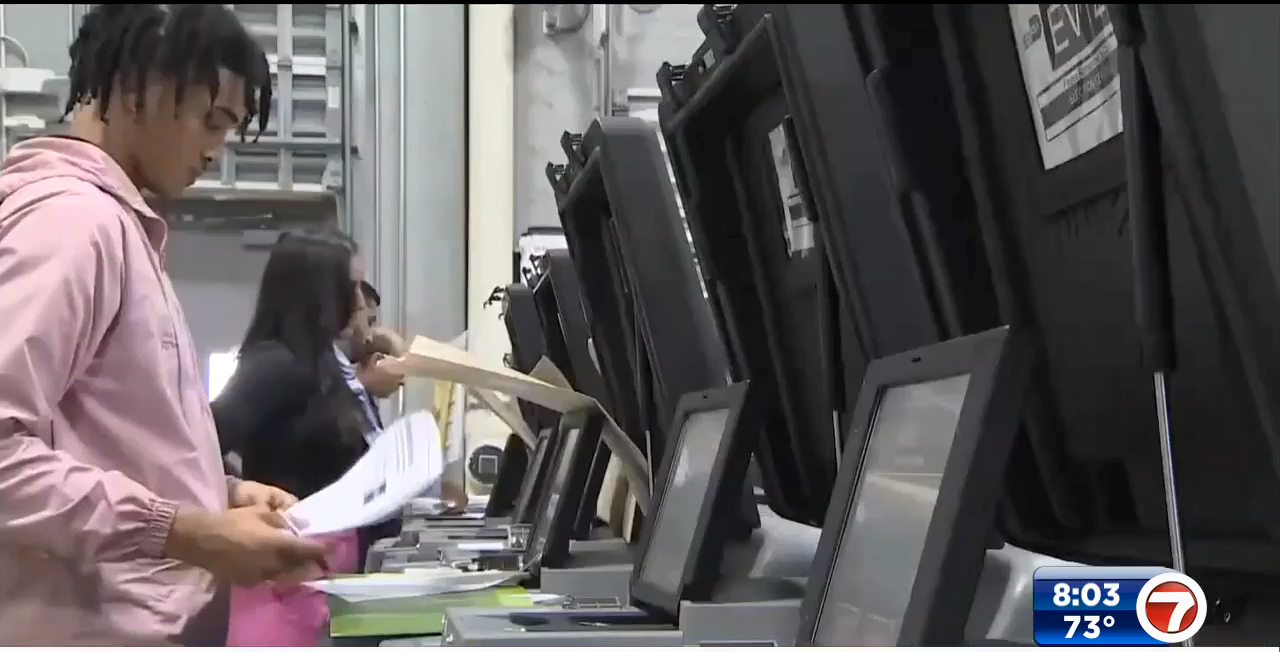 Day one of early voting in South Florida is underway.
Locations in Miami-Dade and Broward County opened to the public to voice their choice early on Monday.
Registered voters can go to any of the 28 sites throughout the counties between 7 a.m. to 7 p.m. until Nov. 6 to cast their ballots, whereas they must go to their assigned precinct on Election Day.
Ahead of the November elections, officials ensured the next two weeks of early voting ran efficiently.
On Sunday, South Florida elections officials made final preps ahead of the early voting season.
Testing the preparations consisted of opening the machines, transmitting and counting the results, as well as inserting the ballots.
This year, the Miami-Dade Supervisor of Elections said more than 1,400 people in Miami-Dade have signed up to be poll watchers to go out and watch the procedures at the precincts.
To find early voting locations in Miami-Dade County, click here. For Broward County, click here.