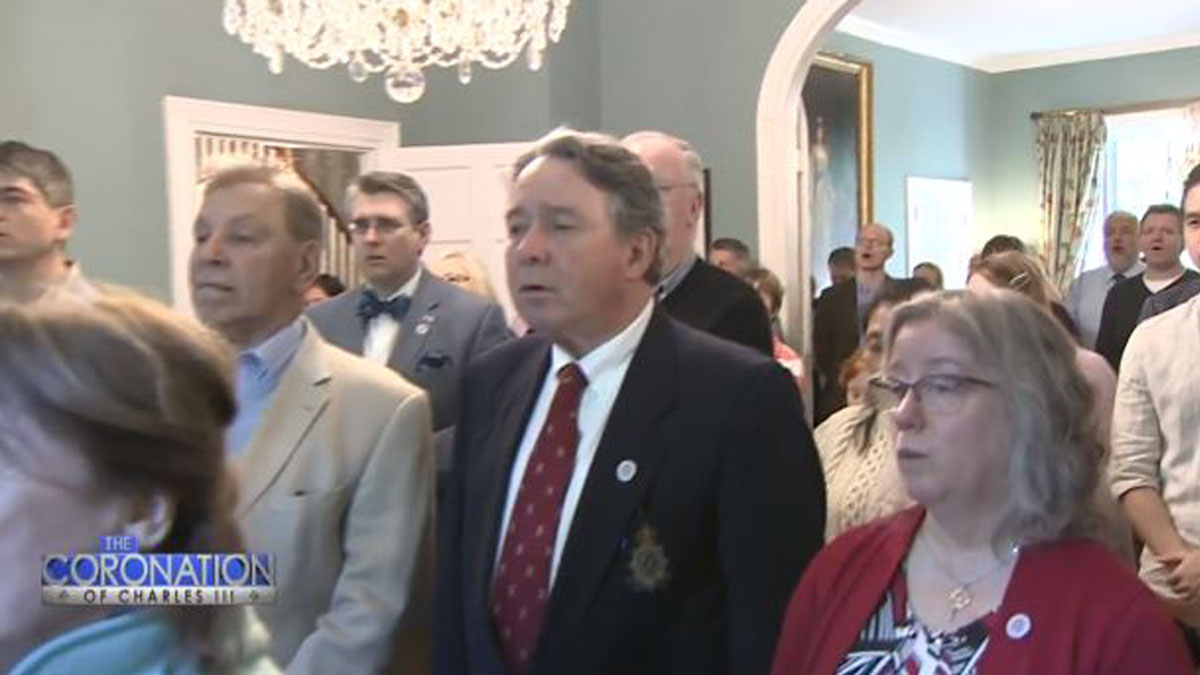 A crowd of Boston-area British natives gathered at the British Consul General's residence on Beacon Hill in Boston on Saturday to watch the Royal Coronation.
The watch party, complete with tea and crumpets, drew dozens of visitors despite the coronation taking place in the early morning hours in Boston. Those on hand sang and cheered as the royal coronation unfolded.
The message ended with the British Consul reading a personal message from the king.