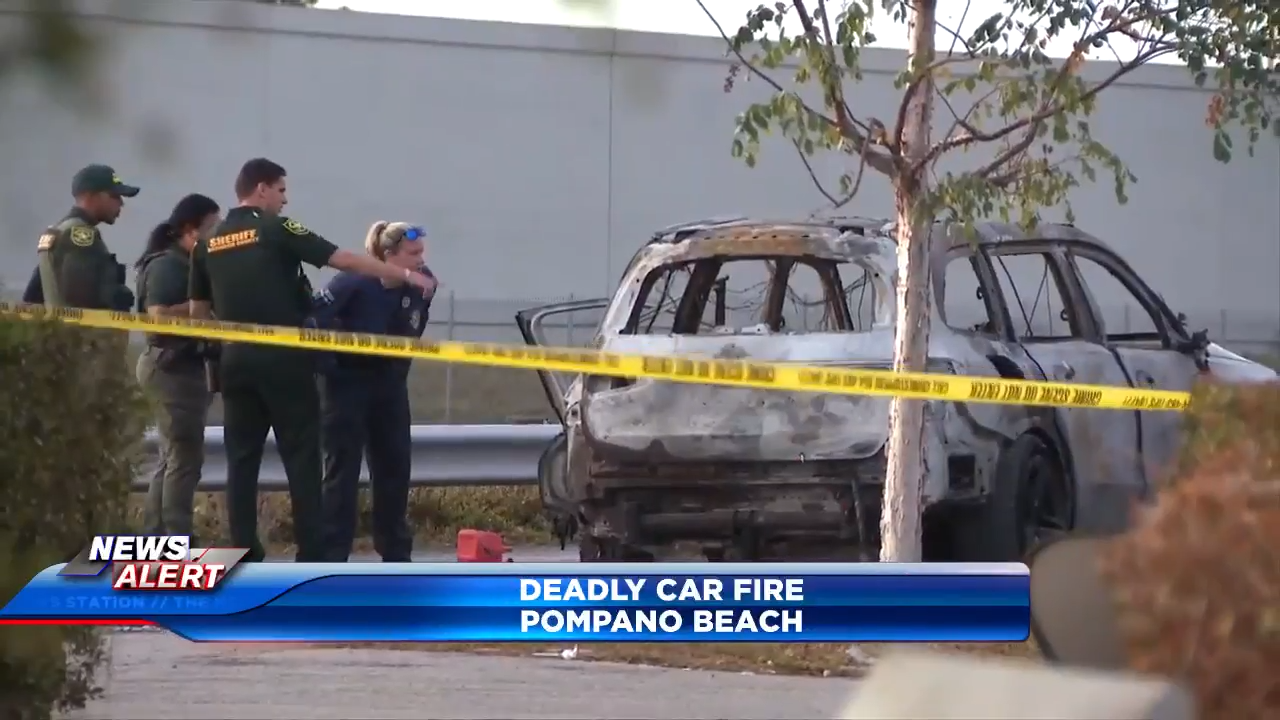 Police are currently investigating a crime scene where a body was found in a burned car on the 200 block of Northwest 32nd Court in Pompano Beach. The Broward Sheriff's Office received a call about the car fire around 6:30 a.m., Tuesday.
Live video footage captured the charred car in a parking lot, making it impossible to tell its original color. The investigators discovered a red gas container at the scene, which provided them with a major clue.
First responders found a deceased individual inside the burned car after extinguishing the flames.
The Broward Sheriff's Homicide and Crime Scene Units are currently investigating the crime scene. Authorities at the scene contacted the state fire marshal's office which is typical when the cause of the fire is suspicious.
Investigators have not identified the person who was found dead or if they live in the area.
One resident said they heard an explosion around the time the fire started.
The investigation is ongoing, and authorities have not stated if they are searching for any suspects at this time.
If you have any information on this crime, call Broward County Crime Stoppers at 954-493-TIPS. Remember, you can always remain anonymous, and you may be eligible for a reward of up to $5,000.
Please check back on WSVN.com and 7News for more details on this developing story.