Three years ago today, Apple's M1 chip had a tremendous debut in the Mac mini, 13-inch MacBook Pro, and the MacBook Air. Since then, those Macs have gone through their cycles and have had chip upgrades–or have been replaced altogether. But a single M1 Mac remains in Apple's current Mac lineup: the M1 MacBook Air.
Apple keeps the M1 MacBook Air around because, at $999, it's the company's only sub-$1,000 laptop (yes, by only a $1, but, you know, marketing). It's actually a decent MacBook by today's standards, but it's also a three-year-old laptop that's no longer worth that price—especially when the M2 model is just $100 more.
3-year-old laptop, 5-year-old design
The $999 price was the original price back in November 2020. But the price isn't the only thing that hasn't changed–the M1 MacBook Air uses a design that was introduced in 2018.
When the M2 MacBook Air was released, Apple redesigned the laptop. Along with the retirement of the wedge profile, the new design has thinner bezels, and the keyboard has full-sized Function keys. Apple also added Midnight and Starlight to the Space Gray and Silver color choices and dumped Gold. It originally sold for $1,199 but the price was cut to $1,099 when the 15-inch model arrived.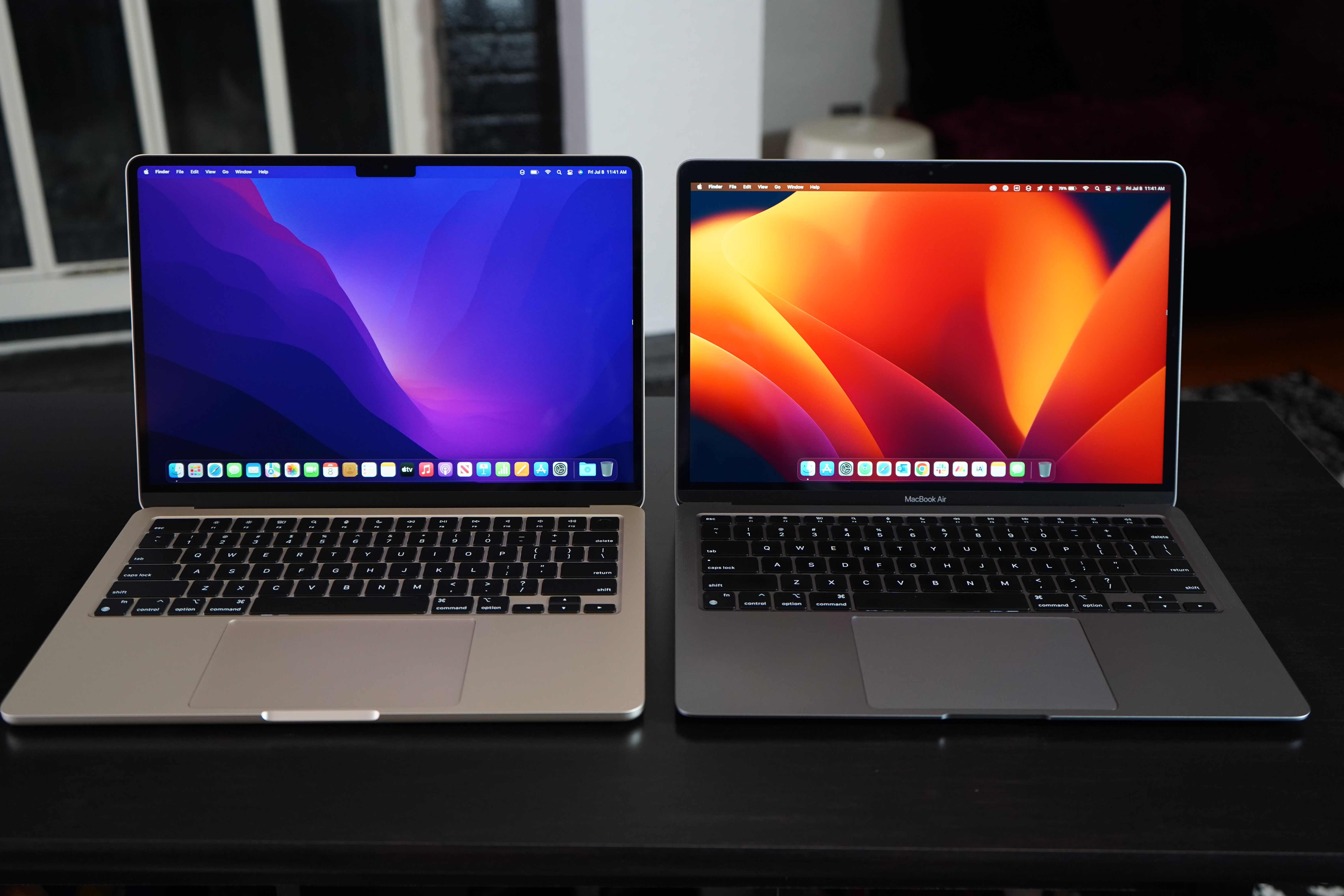 IDG
The M1 MacBook Air has the classic wedge design that people love, but its bezels are thick, which cuts down on the usable screen area. It has half-sized Function keys, and the color choices are limited to Space Gray, Gold, and Silver.
At $999, customers are paying a premium for an old design that cuts down on functionality. But hey, the wedge shape holds some sentimental value and some customers mourned its disappearance in the new design. But it's not worth $999.
Price, performance, and the M3
An argument can be made that design is mostly a matter of taste and that the 2020 MacBook Air's shortcomings don't really affect productivity. Fine. But processing speed does, and we're coming close to a point where the price being paid is too much for the performance you get.
The 13-inch M2 MacBook Air is $1,099 and is 20 percent faster than the M1 MacBook Air. That's not a bad deal–$100 more for a boost you can feel. If you really don't want to pay over $1,000 for a laptop, well, the M1 Air is a fine option, just not at $999.
Base M-series chips compared: Geekbench 6
But the introduction of the M3 also brings some intrigue. Apple will upgrade the MacBook Air to an M3 at some point, and if the M3 MacBook Pro is any indicator, it's going to be about 40 percent faster than the M1 model (see chart above). That's a huge boost.
If the M3 MacBook Air is still priced at $1,099 and offers similar performance as the M3 MacBook Pro (neither of which if guaranteed), then the $999 M1 MacBook Air becomes an afterthought. For $100 more, you get 40 percent more performance. Now that's a deal!
Just lower the price and boom!
As it turns out, the M3 creates an opportunity for Apple and its customers. If an M3 MacBook Air starts at $1,099, then $999 for an M1 MacBook Air is way too much. Apple could lower the price to $899, which would be more palatable. After all, Amazon regularly sells the M1 Air for $750—and you can get a $150 gift card if you buy one from Apple during its Black Friday shopping event—so Apple would definitely still make a tidy profit at $899.
At that price, it would continue to sell, even if it is over three years old by the time the M3 MacBook Air is out. Going forward, Apple could even copy the iPhone product cycle, where the new model is released, the old model it replaces is still on sale but with a price reduction, and the model that is two cycles older than the brand-new one is still on sale at an even cheaper price. So the M1 would be $899, the M2 would be $999, and the M3 is $1,099.
Foundry
That $899 M1 MacBook Air in particular would be very popular and could be the Mac that boosts the lagging sales numbers that have the company concerned. ($849 or $799 would be even better, but Apple loves its margins.)
For Apple, it's not that simple
The M1 MacBook Air situation seems like it has a simple solution that's a win for Apple and its customers. But Mac sales aren't like iPhone sales, so an iPhone product cycle like I just described may not create the Mac sales results the company wants. A $899 MacBook Air will cut into sales of pricier, more modern Macs. Apple doesn't want to have a three-year-old laptop be a top-selling product.
What's more likely is that when the M3 MacBook Air is introduced (probably in the spring of 2024), the M2 model becomes the new $999 option, and the M1 MacBook Air is discontinued.
Which would be too bad. It's still a good laptop and with a lower price, it could be the Mac that breaks the sales barrier that exists for Mac. If the M1 MacBook Air's run does end next year, it was a good one.
MacBook Air (M1, 2020)

Price When Reviewed:

$999 (256GB) | $1,249 (512GB)
MacBook