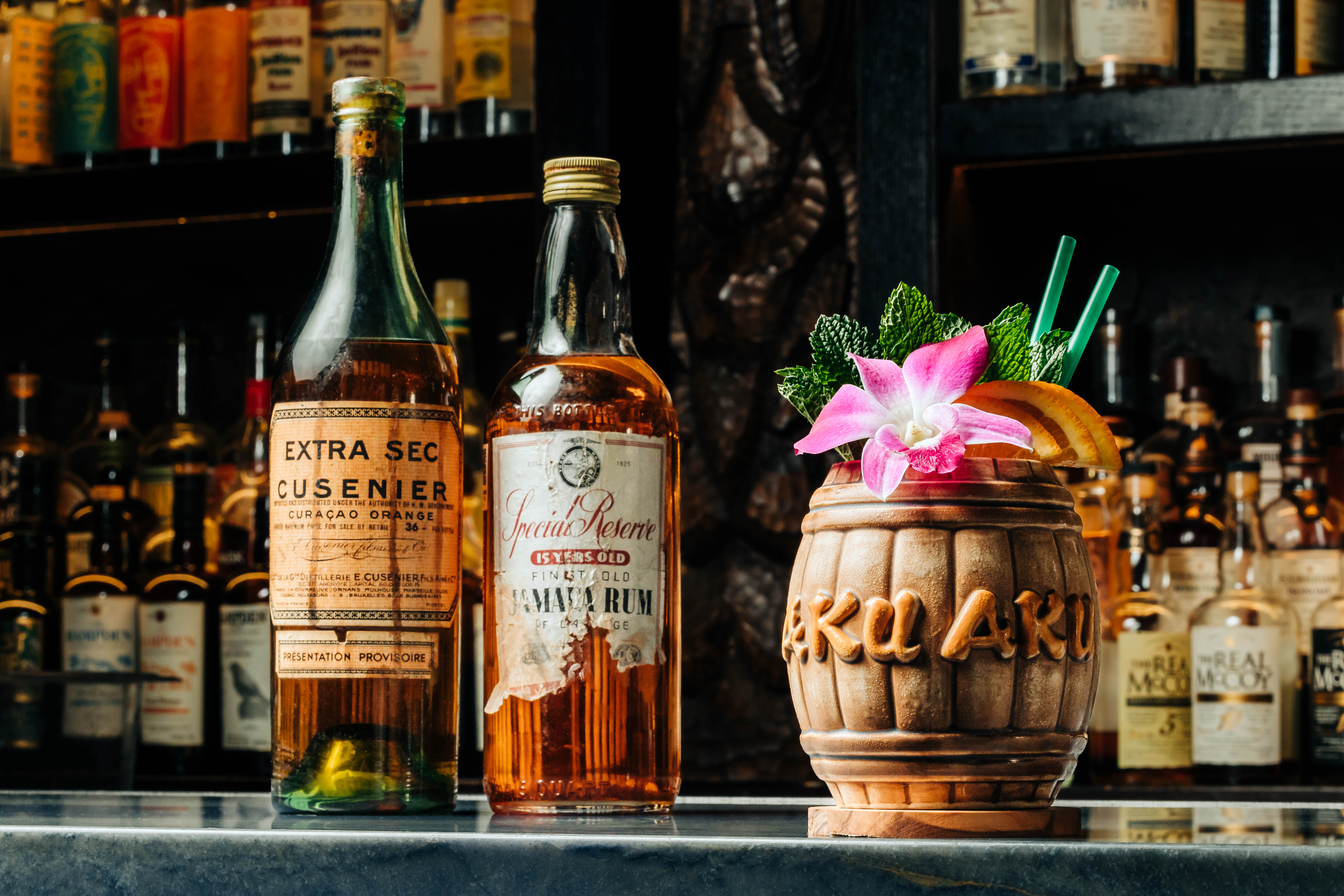 A new cocktail being served up in Chicago is full of surprises, and not just because of its $800 price tag.
The Bamboo Room at Three Dots and a Dash has announced plans to debut a new "innovative" menu, including an exclusive Mai Tai available for a jaw-dropping cost.
According to a release from Lettuce Entertain You, the drink is part of a series of "vintage" cocktails making their debut at the popular bar and features the same rum used by "Trader Vic" in the 1940s, when the drink was first created.
Victor Bergeron first made the drink in 1944, according to Trader Vic's website.
"I took down a bottle of 17-year-old Jamaican J. Wray Nephew rum, added fresh lime, some Orange Curaçao from Holland, a dash of Rock Candy Syrup, and a dollop of French Orgeat, for its subtle flavor," a quote from Bergeron reads. "A generous amount of shaved ice and vigorous shaking by hand produced the marriage I was after. Half the lime shell went in for color, I stuck in a branch of fresh mint, and gave two of them to Ham and Carrie Guild, friends from Tahiti, who were there that night."
Now, the Bamboo Room will serve up just under a dozen cocktails with the original rum and curacao used in that same recipe to "celebrate one of the cornerstones of tropical drinks."
The Bamboo Room lists the drink as "coming soon" on its website, though no exact date for its availability has been given.
The menu notes the Vintage Mai Tai will feature 1940's Wray and Nephew 15-year-old, vintage curacao, lime juice, cane sugar and almond orgeat — all for the price of $800. The drink will only be available based on quantities of the rare rum in stock, according to the release.
Lettuce Entertain You said the new menu item, along with other concoctions making their debut at the bar, "is the result of the journey the team has been on since opening the space, as they've developed deeper relationships with rum producers globally to secure the best expressions of the spirit."
"The original mission behind The Bamboo Room was to celebrate rum, rhum agricole and Ron in refined and focused drinks across multiple cocktail styles. With this newest menu, we are still doing that while pouring some of the rarest and most unique rums available we haven't yet featured from our library," Kevin Beary, beverage director for The Bamboo Room, said in a statement.
Would you try it?