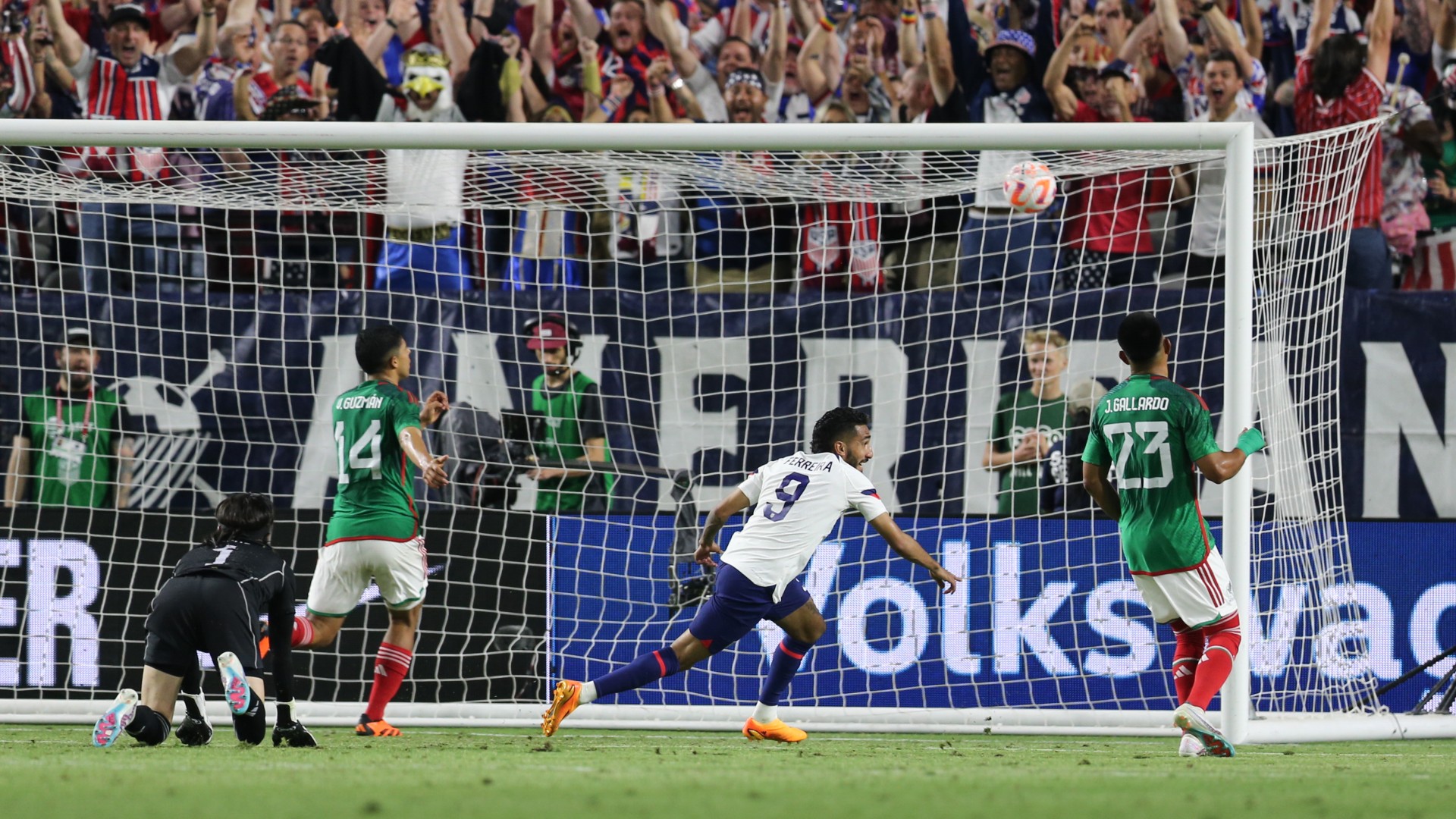 5 takeaways from USMNT-Mexico Continental Clasico originally appeared on NBC Sports Chicago
The inaugural Continental Clásico played out to a draw.
The United States men's national team hosted Mexico at State Farm Stadium, home of the Arizona Cardinals, on Wednesday in the latest installment of their fierce rivalry.
El Tri had most of their top players available for the affair while the U.S. called up primarily MLS players due to the game being held outside of a FIFA-recognized international break.
Uriel Antuna opened the scoring in the 55th minute when he capitalized off a poor defensive error, but Jesus Ferreira equalized on the USMNT's lone shot on target in the 81st.
Let's dive into five takeaways from the Clásico:
Aaron Long's woes continue
Safe to say Long's night was…long – at least for 70 minutes. The LAFC center back is prone to making costly errors, and his latest mistake definitely went punished. Though the diagonal ball to him was overhit, Long could've played it safe and cleared it out of bounds. But his pass attempt to Sergino Dest, the team's marquee European player in the squad, lacked strength and bounced off Antuna.
Antuna utilized his blazing speed to perfection with the backline exposed and slotted it past Sean Johnson. Long was substituted for Matt Miazga in the 70th minute as interim manager Anthony Hudson eventually swapped to a back three, which isn't an ideal substitution for a coach to have to make chasing a game in that manner.
Jesus Ferreira's tactical tinkerings
Ferriera started the game as the No. 10 in a 4-2-3-1 formation with Brandon Vazquez as the No. 9 ahead of him, but the lack of midfield control, which we'll delve into later, suppressed his opportunities.
Vazquez went off in the 64th minute when Hudson switched from a 4-2-3-1 to a 3-2-5 to overload Mexico's 3-5-2 backline, which saw Ferreira occupy the central forward role. The equalizer came via the equivalent of a point swing in basketball.
On one end, Carlos Rodriguez's finesse shot hit the crossbar. Then Dest broke out on the counter, the ball moved to Jordan Morris on the left flank and Morris delivered a trivela pass into the box that Ferreira just marginally tapped home. There's still questions on Ferreira's quality to be a reliable long-term option for the nation, but he needed this moment.
No shots on target until 81st minute
The U.S. got on the board, but perhaps the most concerning aspect was not mustering a single shot, let alone one on target, at halftime. They had two prior to Ferreira's goal, but the bigger issue was the team looked devoid of ideas inside the final third.
Vazquez, a pure target No. 9, didn't see a whole lot of quality crosses come inside the box. Ferreira also couldn't dictate creative action as the attacking midfielder. Cade Cowell and Morris didn't have too many chances to take on their defenders in isolation situations, either, which leads to the next point.
Lack of midfield control vs. Mexico's mid-block
Diego Cocca, who replaced Tata Martino after Mexico's World Cup disappointment in Qatar, set up his side in a 3-5-2, meaning the midfield comprised three center backs, five midfielders (two wing backs involved) and two forwards.
Packing the midfield with five players gave the United States' three-man midfield – Kellyn Acosta, James Sands and Ferreira – troubles in the build-up. It didn't help that Acosta and Sands, playing as double pivot 6s, didn't have ball-playing assurance from Walker Zimmerman, Long and Johnson in net to move up the pitch and sustain pressure. Vazquez also couldn't drop into midfield due to his on-ball weaknesses.
The momentum improved when Hudson committed more bodies forward in pursuit of the equalizer, but tonight's game revealed the U.S. needs better technical depth behind their key starters to reach the next level.
Lessons for USMNT's next game
All of these are just some of the key points the U.S. needs to hone in on for their next game, which is the Concacaf Nation League semifinal on June 15. Against whom will this apply to? Mexico.
El Tri will be their next opponent, and though the U.S. will have its marquee stars in the fold since it's a summer game and league play in Europe will be done, the Stars and Stripes just have to perform better, whether it's Hudson managing or an official hire is made.
This story uses functionality that may not work in our app. Click here to open the story in your web browser.