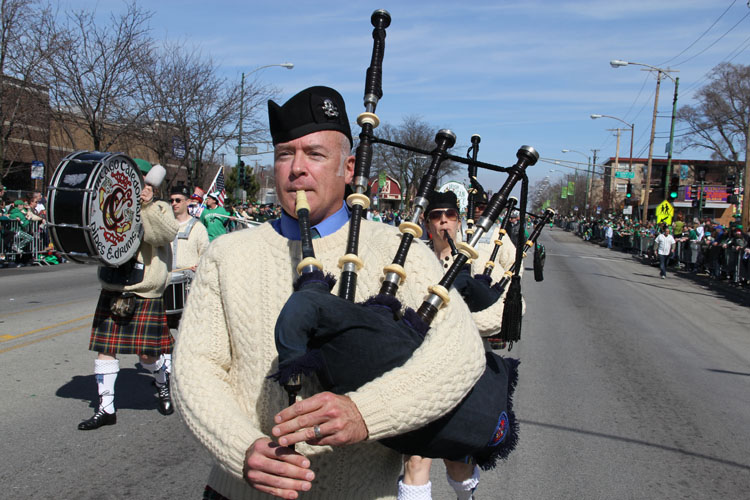 Chicago's St. Patrick's festivities are coming together, and that includes the 2023 South Side Irish Parade, which is set to step off for the annual holiday next month.
The event marks the leading community-based St. Patrick's Day celebration outside of Ireland, and it's taking place right on Western Avenue in Chicago.
The South Side Irish Parade is set to return from 12-3 p.m. on March 12. Kicking off on 103rd and Western, the parade will march south to 115th and Western.
It is to be led by the Grand Marshal, Chicago Police Department Chaplain Ministry and Chicago Fire Department Chaplain. The Parade Honoree is the Beverly Area Planning Association (BAPA) and Nora Doyle will serve as the Parade Queen.
Additionally, the parade will feature multiple pipe and drum bands, Irish dancers, marching bands, decorated floats, Irish folk music, area parishes and schools, youth athletic teams, Irish family clans, nonprofit organizations, small businesses and more.
Started in 1979, the parade began as an idea between two neighbors who felt that the children in their area needed something to celebrate their Irish roots.
Hosted in Beverly, this historic neighborhood is home to one of the city's strongest Irish communities.
Dubbed "the village in the city," Beverly is oozing with small town charm. If you're a fan of pubs, this is the place to be, as Western Avenue is home to the most Irish bars in the city.
Click here for more information.