Some of my favorite tech tools are the ones that I don't use on a daily basis.
I don't pry open my laptop too often, for instance, but I'm glad to have the right tools at hand when the need arises. Same goes with various adapters, extension cords, cables, and battery backups.
In the same way that you might have a toolbox for handiwork, you might consider keeping a tech toolkit for maintaining, fixing, or improving your gadgets. That way, you don't have to run off to an electronics store or wait for an Amazon order to arrive in your time of need.
Here are seven tech tools that I'm always happy to have at my disposal:
Gadget repair kit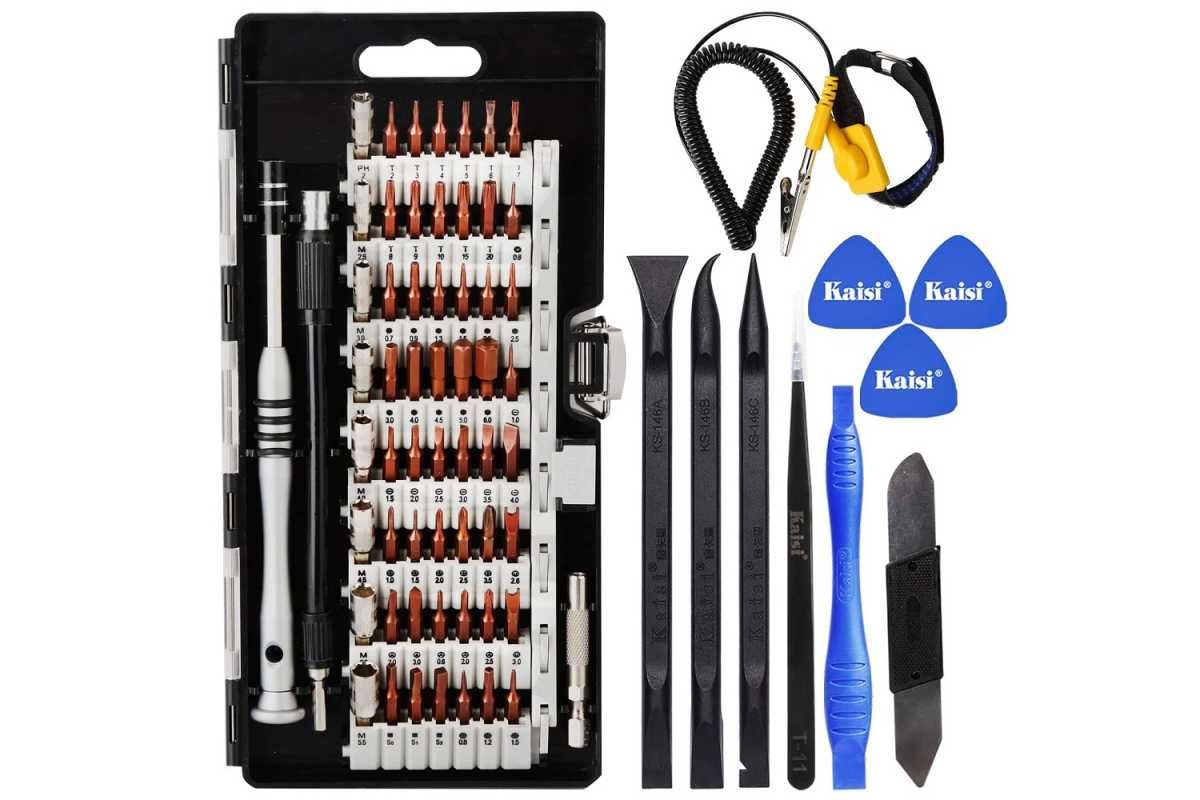 Kaisi
For less than $20 on Amazon, you can buy a small screwdriver with dozens of attachable bits, capable of fitting practically any screw you'll come across on consumer electronics. Many of these kits also come with plastic picks and pry tools for pulling gadgets apart.
When a button on my Nintendo Switch controller failed, for instance, the repair kit allowed me to open it up. I've also used the pry tools to replace the battery on an old Chromebook, and I've inspected the innards of several laptops while reviewing them for PCWorld. And when the battery on my Lenovo laptop starts to run down, I know its T5 Torx screws won't be able to keep me out. The repair kit is an indispensable tool for any gadget that isn't held together with glue. (For that, you'll need a heat gun.)
You might also consider a pricier kit with small tweezers, pliers, and a wire stripper if you don't have those on hand already.
Canned air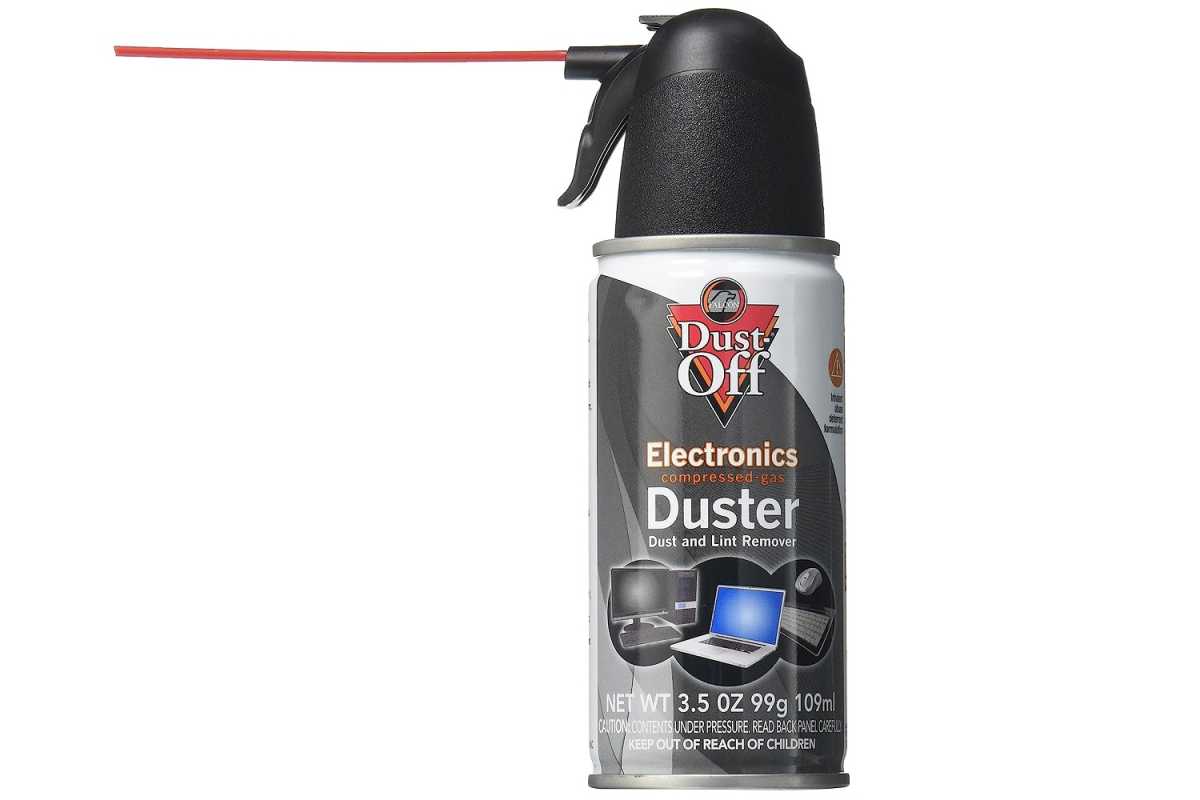 Falcon
If you own a computer of any kind, I guarantee that it will benefit from an occasional blast of compressed air. Its internal fans inevitably suck up dust over time, hurting both performance and battery life as they have to work harder to keep the system. Buy a can (or three) and give the vents a blast. Better yet, open up your computer (perhaps with the repair kit above) for a more thorough air dusting.
Want a fancier option that's less prone to misuse? Consider an electric air duster instead.
USB-A to Ethernet adapter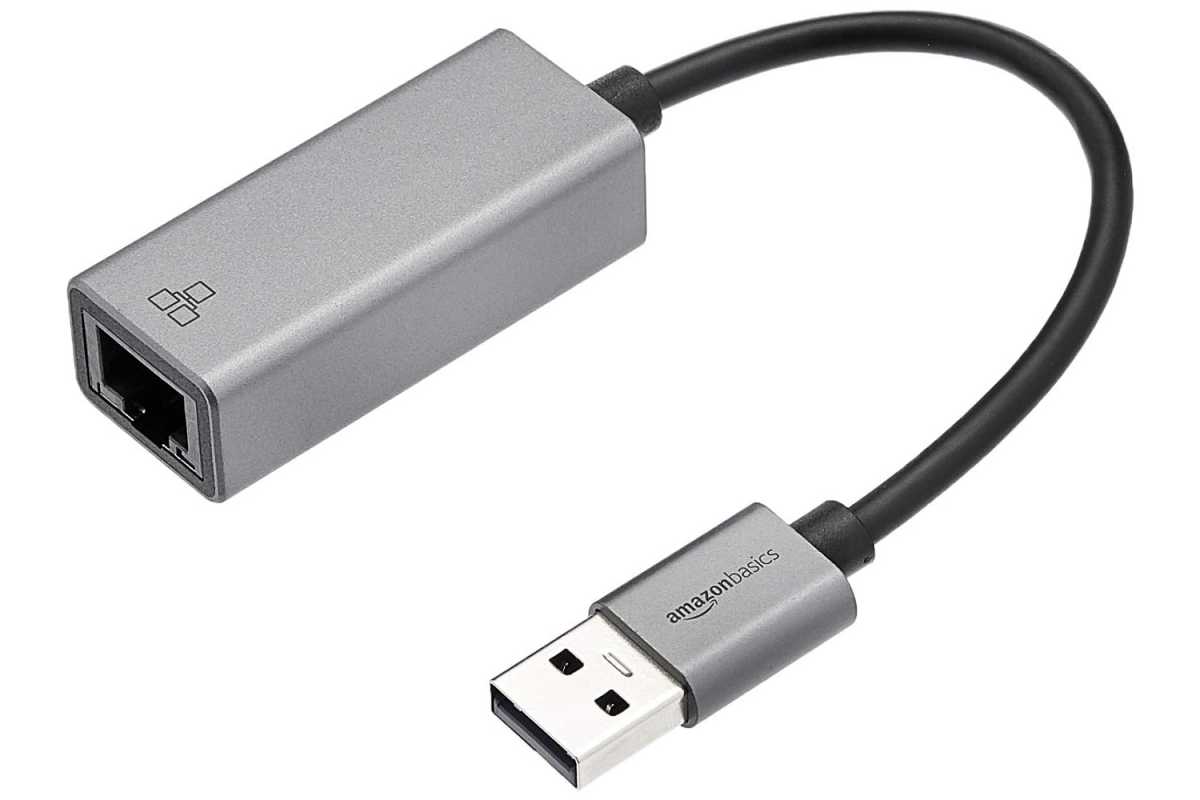 Amazon
These can be had for less than $15, and are increasingly helpful in a world where laptops seldom ship with their own Ethernet jacks. Use the hardwired connection to troubleshoot home internet problems, or to get the best internet speeds possible. (Just make sure whatever adapter you buy supports at least the same maximum speed as your internet connection.)
USB-A to SD card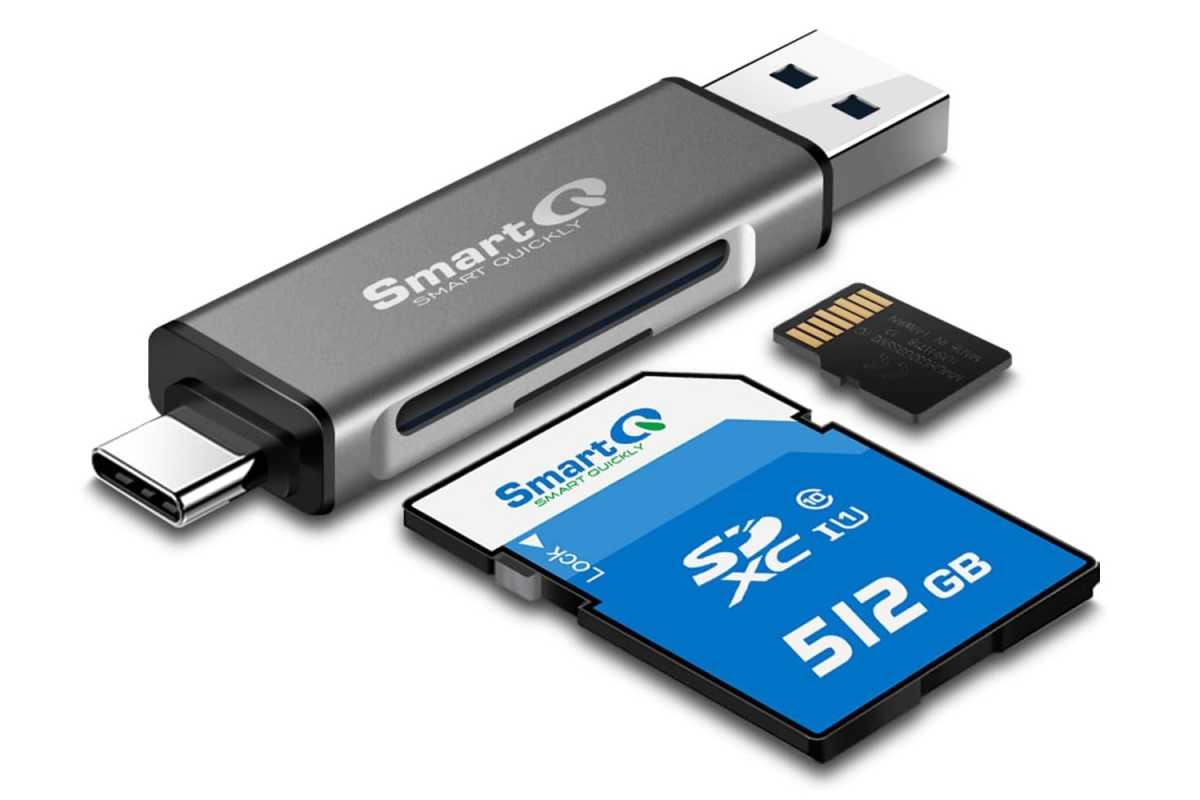 SmartQ
SD card slots are disappearing from lots of newer laptops as well. I'm always thankful to have an adapter handy for various Raspberry Pi projects and for loading content from my PC onto my Steam Deck.
USB-A to USB-C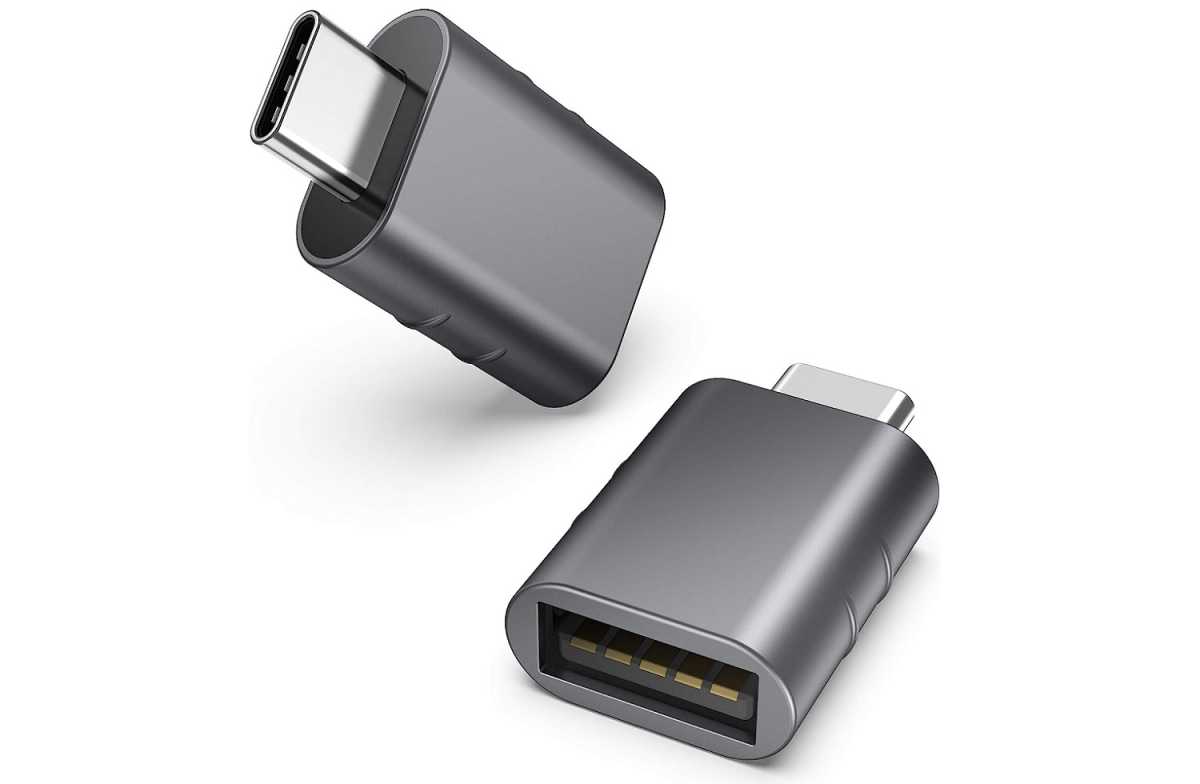 Amazon
At some point, you'll inevitably need to connect a USB accessory to a new device that lacks USB-A ports. Keep a couple of these adapters handy for just such an occasion.
USB-C to HDMI
Uni
This is handy for connecting newer laptops to external monitors or TVs in a pinch, without any other clunky adapters.
Just one big USB-C hub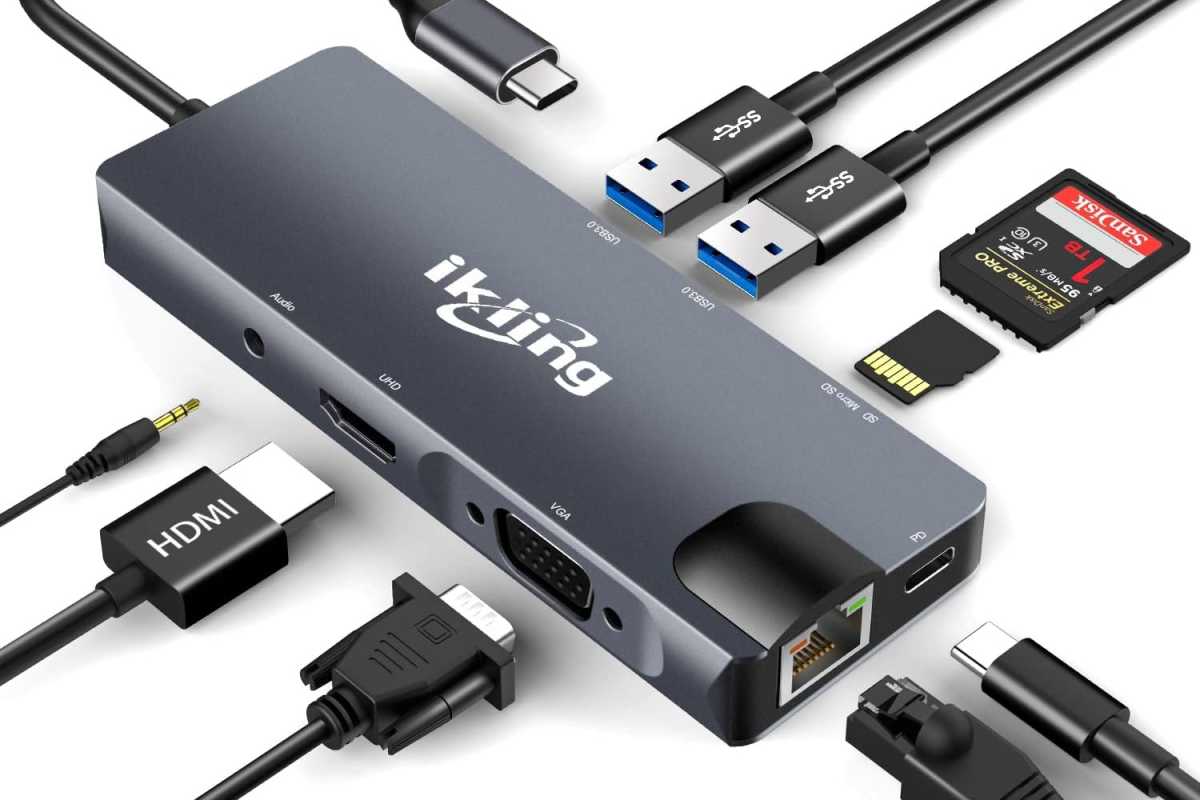 Ikling
Though it's sometimes nice to have individual adapters that don't take up much space, these days you can also just buy a single hub for all the adapters I just mentioned. Think of it as the Swiss Army Knife of connectivity. If you want more options, check out PCWorld's roundup of the best USB-C hubs and dongles.
USB extension cable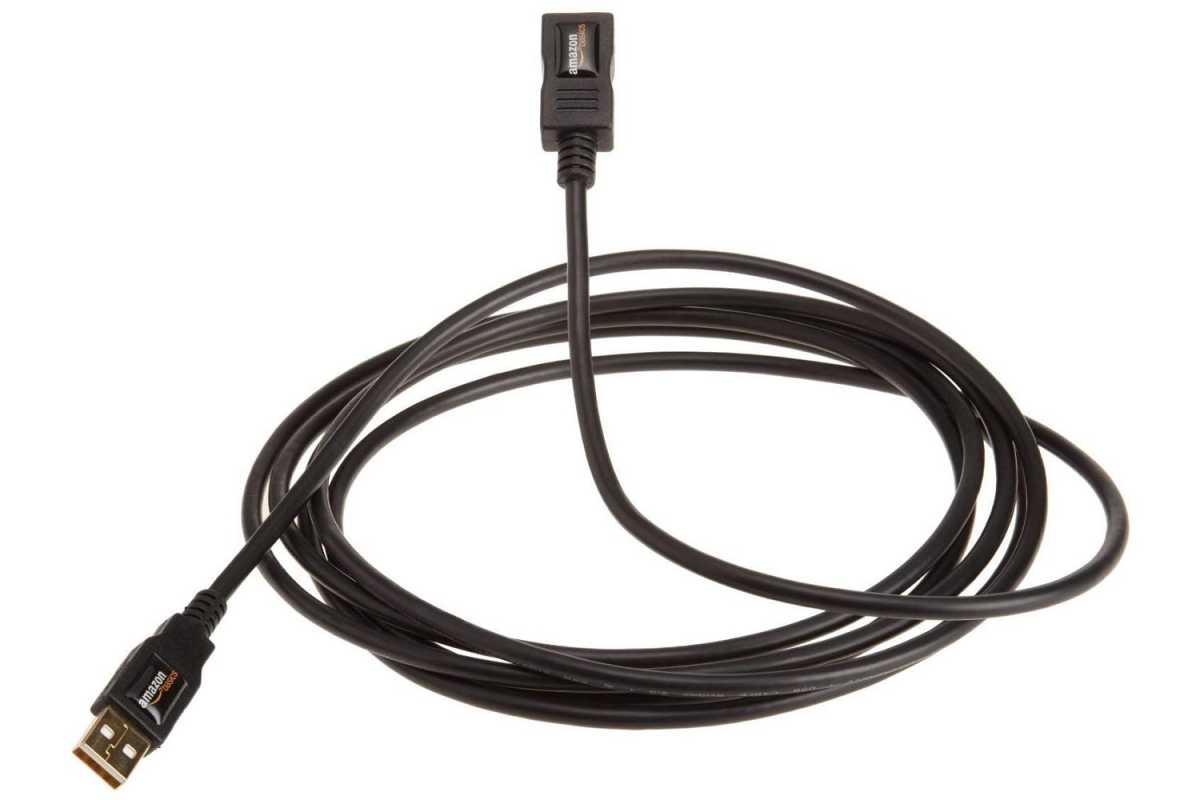 Amazon
You keep an extension cord handy for plugging in faraway electronics, right? Why not do the same for your USB-powered devices? I have a few of these 10-foot USB extenders, which I use to recharge my console game controllers from the couch and run a spare USB port from my desktop computer to the keyboard tray under my desk.
3.5mm audio cable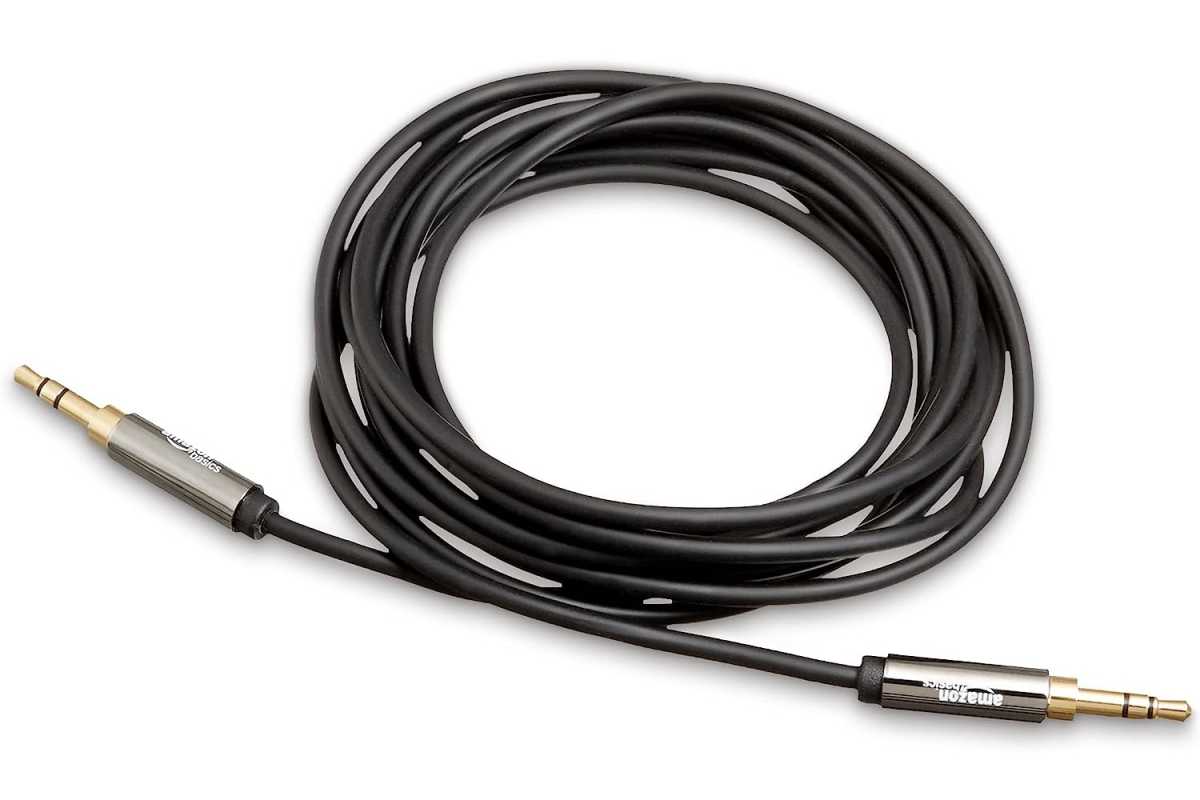 Amazon
An unsung hero of the gadget world, the 3.5mm audio cable is great to have in your bag when you find yourself inside a rent-a-car with nothing but auxiliary input, or when your Bluetooth headphones run out of battery. It's still the most foolproof way to route audio from one device to another (though the demise of smartphone headphone jacks means you'll probably want to a USB-C or Lightning adapter on hand as well.)
Portable power bank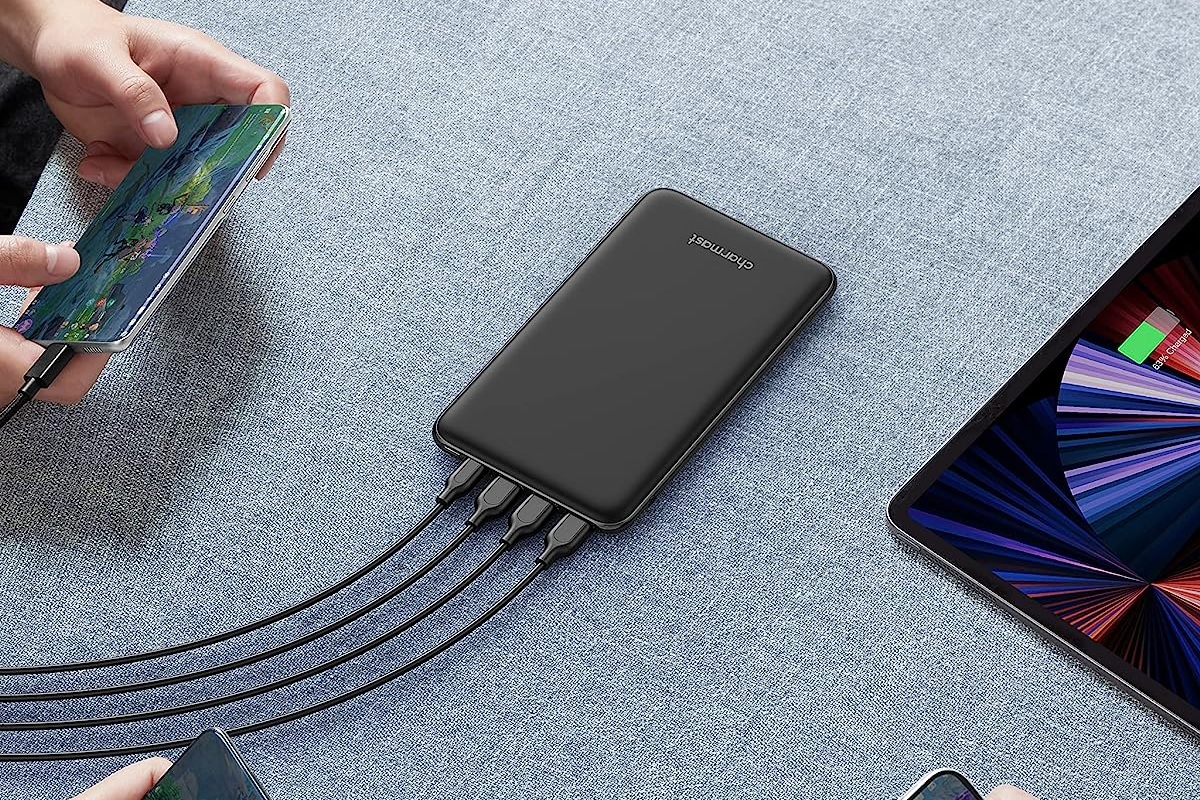 Charmast
Extra battery life is always helpful to have, and the Charmast power bank I bought in late 2017 is still a workhorse today. It's large enough to charge an iPhone or iPad several times over, and its array of ports (USB-A, USB-C, micro-USB, Lightning) mean I seldom have to go hunting for the right cable.
I'm not saying you need this particular power bank—you might want a more pocket-friendly one or a much larger power station—but having some way to untether your devices from a power outlet is a wonderful luxury.
The humble paperclip
Jared Newman / Foundry
Last but not least, a thin paperclip can get you out of more tech jams than you might think. Phone's not charging? You may just need to dislodge some lint. Need to switch phones in a pinch? Use a paperclip to eject the SIM tray and move the card to another phone. Need to factory reset a router, game controller, or remote control? You might need that paperclip to push the reset button. I've always got a few loose paperclips in my gadget drawer for just such occasions.
Got a favorite tech tool that I missed? I'd love to hear about it! Send me an email to get in touch.
This story first appeared in Advisorator, Jared's weekly tech advice newsletter. Sign up to get practical tips in your inbox every Tuesday.
Consumer Electronics